Sales Assembly, in partnership with Victory Lap and 1871, announced a new program dedicated to training and developing diverse technology sales professionals for leadership roles within the Chicago tech ecosystem.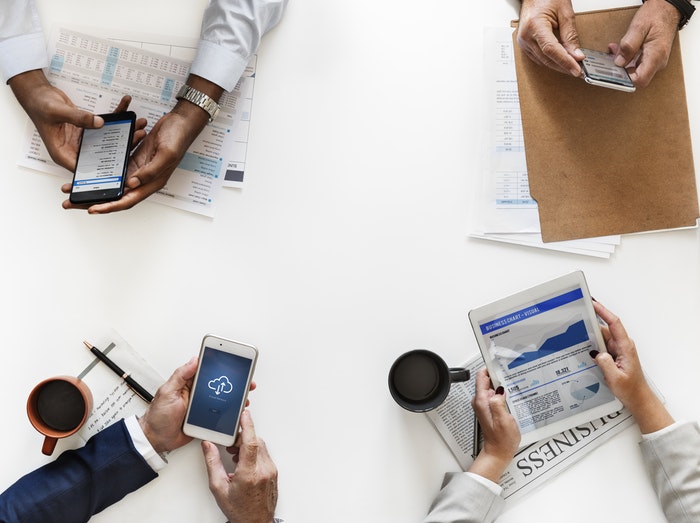 Image courtesy of Pexels.com


The lack of diversity within technology companies is a prevalent issue across the country, particularly within the sales divisions of these companies. While many Chicago-based companies employ an above average number of both gender and racially diverse salespeople, very few companies have adequate diversity practices among their Sales Managers, Sales Directors and VP or C-level leadership. According to a survey of Sales and HR leaders of over two dozen of Chicago's most prominent growth stage technology companies conducted by Sales Assembly, one of the primary reasons behind this is that effective sales leaders often possess a set of "hard skills" that have been traditionally easier to acquire for Caucasian males. This is often due to the fact that female and racially diverse salespeople tend to be newer to technology sales than their Caucasian male counterparts, have less access to mentorship and face a variety of other roadblocks when climbing the career ladder.
Sales Assembly's Diversity Leadership Training Initiative will address this specific issue by providing, at no cost to the employer or employee, a two-month training program for diverse salespeople. The program will consist of classroom instruction facilitated by a rotating list of Chicago's most successful executive level sales leaders. The curriculum will include topics such as Sales Pipeline Management, Performance Management, Forecasting Competency and others in order to prepare Chicago's diverse sales staff for Sales Leadership roles within their respective organizations.
"While the lack of diversity in tech goes far beyond the sales team, we believe we can make the most impact by focusing on this very specific segment of Chicago's tech community. This program will by no means solve the problem at large, but we're confident our efforts can go a long way in ensuring Chicago's next generation of technology sales professionals is more diverse than the last." —Matt Green, Sales Assembly
Sales Assembly member companies will nominate a promising member of their sales team whom they believe would benefit from this training to join the 2018 cohort. Following a leadership assessment, the program will accept 15 applicants into the inaugural class. Brian Bar, CEO of Victory Lap, will act as Program Manager for this initiative and the classes will be facilitated by a rotating list of executive level sales leaders from companies such as ActiveCampaign, Showpad, SpotHero and Sprout Social.
"As a diverse leader who has been fortunate enough to enjoy a fulfilling and rewarding career in sales, and now with a global team of 200+ sales professionals, I recognize the massive career opportunities that exist in tech. However, I also see the lack of diversity within our own candidate pipeline. I am excited to be a part of a program that is focused on investing and developing diverse talent in Chicago. This is how we can impact change." —Ryan Barretto, SVP of Global Sales, Sprout Social
"We see immense talent coming from diverse individuals working in sales, and we recognize the critical need for greater advocacy and mentorship that will help them grow to their fullest potential. We are thrilled and honored to partner with Sales Assembly and Victory Lap to support the next generation of sales leaders who will continue to move and shape this industry, as well as all the leaders who come after them." —Betsy Ziegler, CEO, 1871
The program is guided by a robust Advisory Council comprised of a number of Chicago executives from within the tech ecosystem. Some members include Shelton Banks, CEO of re:work, Doug Kofoid, CEO of DialogTech, Katie Barr, COO of Glen Echo Group, Lindsay Knight of Chicago Ventures, Chris Collins, VP of Sales of UrbanBound and Amy Dordek Dolinsky, Co-Founder of GrowthPlay.
About Sales Assembly
Sales Assembly is the Midwest's first and only community dedicated to solely to building the sales component within high-growth, B2B technology companies. Sales Assembly provides VPs of Sales and CROs with unparalleled knowledge, tools, resources and relationships that they need to scale smarter. Visit https://www.salesassembly.com/ for more information.
About Victory Lap
Victory Lap is a last mile sales education company helping the next generation of sales professionals realize their potential. Visit www.victorylap.io for more information. Victory Lap operates a monthly sales bootcamp where 10% of applicants get accepted to be trained by leading instructors in sales fundamentals allowing companies a curated and trained talent pool to hire from. Victory Lap has trained over 200 individuals in their sales bootcamp resulting in a 91% placement rate at over 50 hiring companies in Chicago. 62% of our accepted students are diverse hires for companies. For more information contact hello@victorylap.io.

1871 provides work space, education, resources, and curated connections to help Chicago's entrepreneurs build and scale their business.