FUND Conference returns to Michigan Avenue on October 25th in support of early stage companies and the entrepreneurial ecosystem. If you're looking to meet active investors, make valuable connections, and learn from prominent business leaders, FUND Conference is the event to attend this fall! FUND connects growing businesses across all industries with accredited investors from over 25 states.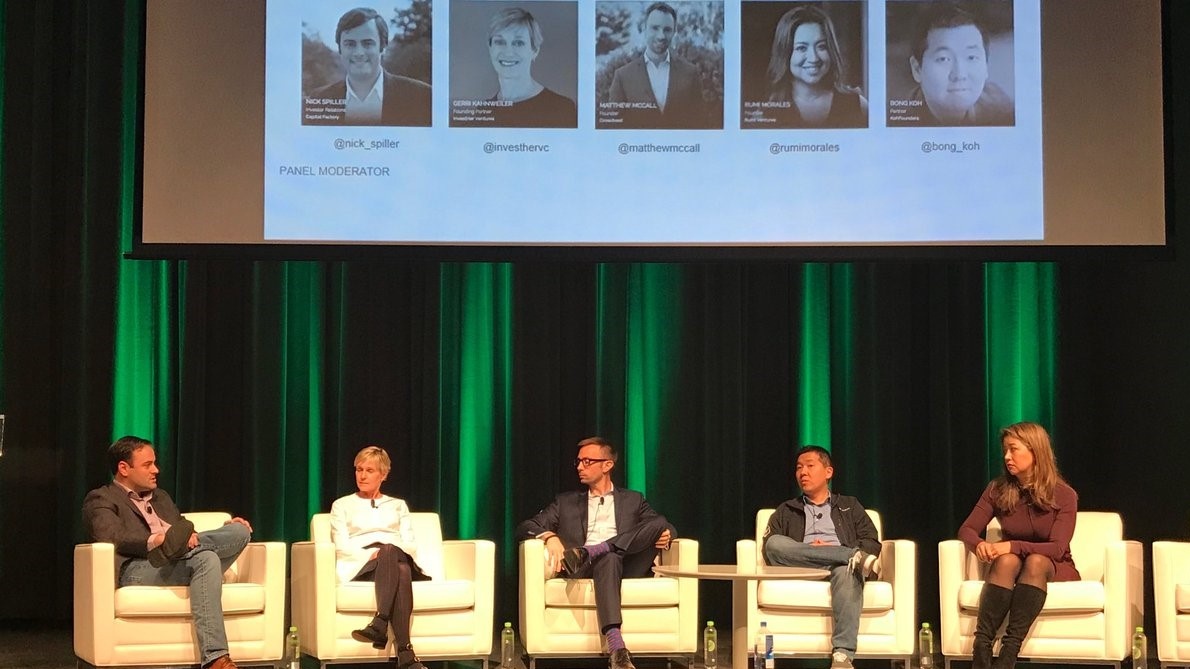 Photo courtesy of FUND Conference.

Guest Author: Curt Householder, Senior Director, FUND Conference
The core mission of FUND Conference has never wavered: generating deal flow for early stage companies. By facilitating investor and entrepreneur introductions, exhibiting businesses have raised over $200M in just four years. A select group of 100 companies will be on display throughout the day and given the opportunity to pitch on the main stage. 1871 CEO Betsy Ziegler kicks off the main conference day as a keynote speaker.
Interested in showcasing your innovative business at FUND Conference this October? Apply here for consideration and mention 1871. Exhibitor spots fill very quickly.
Participants are also encouraged to attend Women Investing in Women on October 24th, a groundbreaking event featuring keynotes, fireside discussions, and panels that focus on advancing women-led companies and bridging the unacceptable gender gap in venture funding. This event helps to create powerful relationships that generate deal flow for women-owned companies and the investors, service providers, and communities that support them. Admission is offered to all exhibiting entrepreneurs and investors. Seating is limited: only 100 tickets are available for general attendees on a first-come, first-served basis.
Check out the full schedule for discussion topics and speakers at FUND Conference.
The pre-party (I|O Rooftop Lounge at The Godfrey Hotel) and post-party (Buddy Guy's Legends) amplify the FUN in FUND, while also providing powerful networking opportunities for all ticket holders.
General admission tickets are available at a discounted rate for 1871 members. Contact curt@fundconference.com for a promo code or more information on exhibiting business opportunities.
Chicago-based FUND Conference expanded to Austin, TX in April 2018. Plans for additional markets are currently in progress for 2019 and beyond. Check out this short recap video from FUND Conference Austin this Spring.