The CEC and 1871 is pleased to announce that it has added 14 new members to its Board of Directors. These new board members bring decades of industry and executive experience that will help support and grow Chicago's tech and founder community.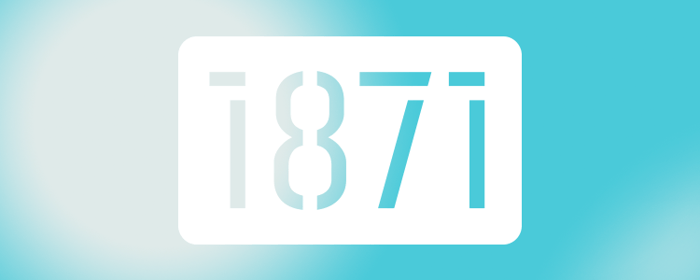 CHICAGO (September 5, 2019) -- 1871 and The Chicagoland Entrepreneurial Center (CEC) announced Monday that its Board of Directors has appointed 14 new members, effective today. The addition of the new appointments is part of 1871 and The CEC's strategy to accelerate growth and innovation for Chicago's startup and founder community.
"I am thrilled to welcome these outstanding individuals to our board," said Larry Eppley, CEC Board Chairman. "They join at an exciting time as we continue to innovate and drive our strategy forward and provide one-of-a-kind, best-in-class opportunities for growing technology companies in Chicago. Our new colleagues bring years of leadership and experience in key areas, such as technology development and deployment, diversity and inclusion, corporate strategy, and operations. We look forward to tapping into their unique perspectives, insights and experiences." – Larry Eppley, CEC Board Chairman
The new appointments include:
Andy Kofoid | Andy Kofoid is the Executive Vice President and Chief Operating Officer of B2C Sales at Salesforce, with 30+ years of experience in the enterprise technology market.
Carlos Minetti | Carlos Minetti is the President of Consumer Banking at Discover Financial Services (DFS). Member of the DFS Executive Committee; serves on the Board of Directors of Discover Bank and the Bank of New Castle. Over 30 years of financial services expertise and Director on the following boards: Lurie Foundation, Trustmark Companies, BBB of Chicago, Lake Forest Graduate School of Management and American Financial Services Association.
Daniel Henry | Daniel Henry is Executive Vice President and Global CIO for McDonald's Corporation, where he is responsible for the global technology portfolio at McDonald's, ranging from their restaurant and digital technologies to the infrastructure and technology platforms that support their business.
Dorri McWhorter | Dorri McWhorter is CEO of YWCA Metropolitan Chicago, a social enterprise focused on eliminating racism and empowering women. A socially-conscious business leader, Dorri was previously a partner at Crowe Horwath LLP, one of the largest accounting firms in the U.S., and currently serves on the Board of Directors for William Blair Funds, Skyway Concession Company (Chicago Skyway), and numerous civic and social impact organizations.
John Hoesley | John Hoesley founded CIBC Bank USA's Innovation Banking Group almost 5 years ago and has overseen substantial growth. Today, the group is a leader in the technology lending space, providing capital to growing companies across the development lifecycle. John previously ran the Midwest region for Silicon Valley Bank and was a Partner at Prism Capital, a Chicago-based provider of venture and mezzanine capital.
John Howard | John Howard is Senior Vice President and General Counsel of W.W. Grainger, Inc.
Laurie Bauer | Laurie Bauer is a partner in Latham & Watkins' Chicago office and the local leader of the firm's Emerging Companies Practice, where she counsels clients at all stages of development on corporate matters, and regularly advises start-ups and investors with respect to venture financings and other strategic transactions.
Mark Lawrence | Mark Lawrence is the co-founder and CEO of SpotHero, one of 1871's first tenants and the largest place to buy and sell parking in North America.
Michael S. Carlin | Mike Carlin is Vice President of Business Technology Solutions at AbbVie. In this role as the global Chief Information Officer, he is responsible for overseeing all aspects of information technology that support AbbVie's business including strategy, operations, security, and programs.
Rajan Naik | Rajan Naik is the Chief Innovation and Strategy Officer of Motorola Solutions.
Randy Nornes | Randy Nornes is an Enterprise Client Partner at Aon where he leads a global team of professionals serving multinational and emerging technology clients. He is recognized as an innovation leader in the industry, helping to create new solutions to support the growth of some of the world's large and small disruptive businesses.
Venkat Atluri | Venkat Atluri is a Senior Partner at McKinsey & Company, where he is the pioneering leader of the firm's tech-enabled (digital and analytics) transformations for clients across TMT and Advanced Industries.
Sara Crown Star | Sara Crown Star invests in a number of entrepreneurial companies focused on improving healthcare, education, and basic human needs. She currently serves on the Board of Directors of Thinx, Advanced Absorbent Technologies, 1871, the Crown Family Philanthropies, the Jewish United Fund of Metropolitan Chicago and the Erikson Institute.
Stan Chia | Stan Chia is the Chief Executive Officer (CEO) of Vivid Seats, the leading independent ticket marketplace in North America, building on the company's success as a comprehensive marketplace with industry-pacing technology, a track record of innovation, and world-class experience for buying and selling live event tickets. Prior to joining Vivid Seats, Mr. Chia held senior roles at Grubhub, Amazon, Cisco, and General Electric, and served in the Singapore Armed Forces.
"It is my great pleasure to welcome these 14 new directors to our team, all of whom have proven track records helping organizations expand their offerings, services, and value. Our new appointments bring tremendous talent to our organization, and their combined leadership and industry experience will benefit our mission to ensure that Chicago is one of the best places in the world to build great businesses." – Betsy Ziegler, CEO, 1871
Founded in 1999, the CEC is a non-profit organization that supports entrepreneurs on their path to building high-growth, sustainable businesses that serve as platforms for economic development and civic leadership. Its flagship project, 1871, fulfills CEC's vision of a central address for entrepreneurs in Chicago. The CEC runs and operates the workspace, develops programming, organizes events, and ensures that the culture of 1871 allows entrepreneurs the greatest opportunity for success.
About 1871
1871 is a not-for-profit organization that exists to inspire, equip, and support founders to build great businesses. It is the #1 ranked university-affiliated business incubator in the world, and the home of ~500 high-growth technology startups and ~1,500 members supported by an entire ecosystem focused on accelerating their growth and creating jobs in the Chicagoland area. Located in a 140,000 square-foot space in The Merchandise Mart, 1871 has 350 current mentors available to its members, as well as more than 100 partner corporations, universities, education programs, accelerators, venture funds and other organizations that make its extensive matrix of resources possible. Visit www.1871.com for more information.
Contact:
Yun Tai, Director of Communications
press@1871.com
(910) 391-9496