A typical office isn't full at 2:00 in the morning, but 1871 is anything but typical.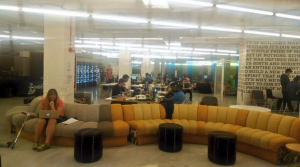 This year, 1871 played host to BattleHack, a 24-hour hackathon. Sponsored by PayPal, BattleHack has moved from city to city around the world in an attempt to unearth the world's greatest developers.
To make the Hackers feel at home, the BattleHack crew brought in some of the best vendors Chicago has to offer: Glazed and Infused, Loop Juice, Modest Coffee, Portillo's, Churro Factory, Lovely: A Bake Shop, Crisp, Plum Market, Red Door, Zizi's, Bagel Authority, Lou Malnati's, Nitro Dessert Station, and many more.
They also used some 1871 startups: WeDeliver and SpotHero!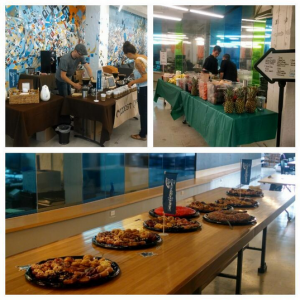 On the morning of June 28th, 280 hackers started to work in small teams, each striving towards one goal: to create an app that helps solve a local problem. The participants trudged through 24 full hours of coding before presenting their apps to the judges. The BattleHack judges awarded first place to the RePOTr app from Team DWAI (Don't Worry About It). The app is designed to use the GPS in cell phones to track the motion of cars and identify potholes. When a pothole is identified, the app can contact the city and independent contractors so the hole can be filled. Team DWAI will compete with the winners of the other city's BattleHack Competitions in PayPal's headquarters in California. The grand prize: $100,000 and the prized Battle Axe.