One of the great and distinguishing features of 1871 is that we're one of only nine North American Google for Entrepreneurs hubs. What this means is that we have a special and ongoing relationship with Google that creates all sorts of opportunities for our members throughout the year. One of the key aspects of this relationship is Google Demo Day, in which each hub sends one company to Palo Alto to pitch several hundred investors and compete against startups from around the nation.
This year, we sent inRentive, led by Melissa Moline, to represent 1871. Melissa, who came to 1871 by way of Techstars Chicago, performed amazingly. While she did not win the pitch competition, she did walk away with a $100,000 investment from AOL Founder Steve Case, who was one of the judges of the competition. Case invested $100,000 in each of the four women-led businesses that pitched yesterday.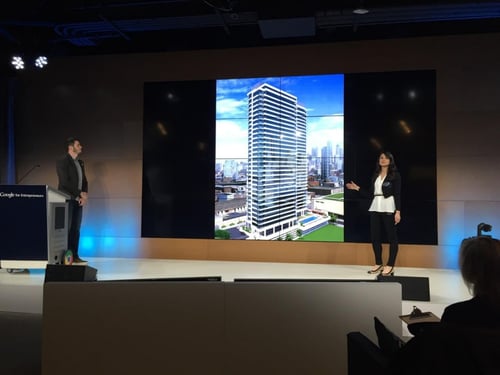 Melissa sat down with 1871 COO Tom Alexander to give us her take on a few burning questions.
TA: Tell us about the trip and the pitch.
MM: The entire experience was beyond incredible. There is something magical and inspiring about being on campus at Google. We spent a lot of time practicing the pitch leading up to the big event. It was important to us that we delivered it with passion and excitement. We wanted to tell a story and capture the attention in a way that felt personal and relatable. You have 5 minutes to talk about something that any of us could likely talk about for days and days. Every second counts!
TA: It's amazing that you got an investment from Steve case. How was he and what did he have to say?
MM: Steve Case is truly a remarkable person. After making the announcement that he would be investing in the 4 female founded companies, he made a point to ask all of us to come up to the stage so he could personally congratulate us. He told us that he was really impressed with each one of our businesses, and said that we are building the types of companies that he was excited about investing in. There are plenty of amazing people in our space that are working hard to "level the playing field," as Case put it, but seeing him put his money where his mouth is, so to speak, is pretty incredible. We are beyond thrilled to have his investment and support as we grow inRentive.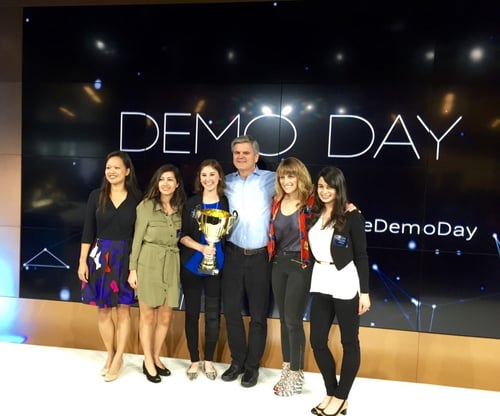 TA: 12 businesses pitched. which one aside from yours caught your attention the most?
MM: All of the teams were great, but we really connected with Loop and Tie. Loop and Tie happens to be one of the 4 female founded companies that pitched at Google Demo Day, so we had an obvious common bond there. Beyond that, we discovered that we are working within the same space, and often selling to the exact same people within the multifamily housing industry. We had some great conversations at the welcome reception and discussed ways we could work together to help each other grow. That was an outcome I certainly did not expect to get out of this experience, but we are more than thrilled to have met them and truly look forward to putting our heads together.
TA: What's next for you and inRentive?
MM: After just over two years of bootstrapping, accelerator programs and pitching competitions, we're finally at a point where we are ready and excited to throw gas on the fire. We're now perfectly positioned to scale, and that is exactly what we plan to do. We've used the Google opportunity as a launchpad to begin our next fundraising initiative. We were extremely fortunate to have met so many incredible investors at Google Demo Day - most of which we likely would not have been exposed to had we not been selected to participate. We're excited about what lies ahead! That said, if you are reading this and looking for a great company to invest in, please give me a call!