For Isabelle Woodrow, creating the "Apartments.com for senior living communities" has been a family affair. She's the CTO of LivingPath -- a transparent listing platform for retirement homes and senior communities -- a company she co-founded with her brother, Jonathan, who maintains the CEO title.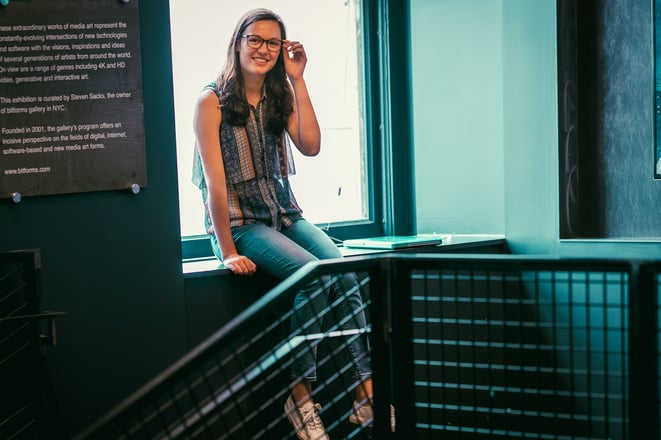 Isabelle Woodrow, CTO and Co-Founder of LivingPath.

Woodrow said the company was the result of her and her brother putting their brains, and their unique skill sets, together to solve the complications families face when searching for senior living communities for family members. She said Jonathan, who has previously worked for a company that invested in senior living real estate, noticed how difficult it was to easily find pricing and details about these communities. With his sales and business acumen, along with her technical background from a computer science degree from Stanford, the two founded LivingPath in early 2016.
"It's a stressful, emotional process for families. It can become complicated in addition to being expensive."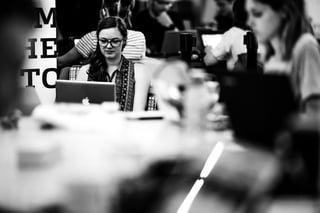 Woodrow said the pair started by cold calling more than 250 senior living communities throughout the Chicagoland area, in search of the actual cost of care and living at the facilities. After building the content for the platform, the pair launched and began offering "enhanced" listings for the communities, which can include photos, videos and more information about each.
"The big picture is digitizing the entire universe of senior living options and health care options," she said.
Through WiSTEM, Woodrow said she is hoping to gain the skills necessary to take the big stage and pitch her business. Currently, with her previous professional experience working for the likes of Snapchat and Salesforce, she has the technical background the business needs, but often relies on her brother to do the sales and pitching. She wrote down the goal of nailing her pitch during the WiSTEM showcase in September, and has found the pitch practice very helpful so far.
"You get put on the spot, every week, in a good way. This is exactly what I was looking for. I already feel much more connected to the Chicago tech community and the women in tech community."
She said she's been driven in several ways so far during her entrepreneurial journey. Though senior living communities can sometimes be stigmatized, she said the goal is ultimately to help families easily transition into a place that provides them comfort and top-quality care. She's also met some unlikely inspirations along the way, including Merle -- a 110 year old resident of one of her client communities who went from volunteer at the facility to resident.
"She was kind of the biggest, best example of the light I can see in these communities. She's happy, she voluntarily exercises. She isn't the first thing you would expect. It's an example of how a community can positively affect someone."
For a whole host of reasons, 1871 believes Chicago is the best place in the country for women entrepreneurs to start a business. Since its inception in September 2015, the WiSTEM program has helped more than 51 women-founded companies and 59 entrepreneurs through a 12-week, curriculum-based program that connects women to capital, community, and technology resources. Learn more