The Chicagoland Entrepreneurial Center and 1871 announced Thursday that CEC Board Chairman James O'Connor, Jr. will be named the Entrepreneurial Champion at the 10th Annual Momentum Awards Dinner, held November 2 at the Hyatt Regency Hotel in Chicago. This honor is given to an individual who has made a significant impact on the Chicago entrepreneurial ecosystem.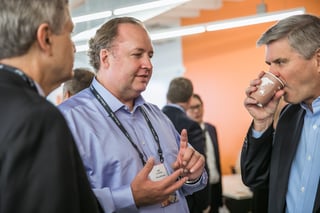 O'Connor has chaired the CEC Board since the organization's inception in 2002, and was a strong and proud champion of making the CEC's vision a reality over the past 15 years of growth. His dedication helped build 1871 from the ground up, and he has been an important figure as 1871 has continued its expansion over the last five years.
In his role as Global Head of Venture Capital for William Blair & Company, O'Connor is responsible for leading the company's advisory services among venture capital firms, corporate venture groups, and entrepreneurial hubs across multiple industries, in domestic and international markets. In 2017, William Blair completed 19 IPOs and 33 follow-on transactions worth more than $15 billion in transaction value on behalf of their clients.
O'Connor is a senior investment professional with over twenty years of private equity and venture capital experience. Prior to joining William Blair, O'Connor was a Senior Managing Director at MVC Capital, a boutique middle market private equity firm focused on equity and debt offerings. O'Connor was also a founding partner of Motorola Inc.'s Motorola Ventures, one of the most prominent Corporate Venture Units in the world.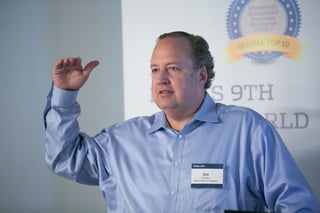 "Jim is a driving force for the Chicago entrepreneurial community. His hard work, commitment, and leadership of our board helped make 1871 a reality," said Laura Ferris Anderson, 1871 board member and Managing Director, JPMorgan Chase. "I speak on behalf of countless entrepreneurs in thanking Jim for being a dedicated champion for our collective success."
"Helping the neighborhoods where we live and work is an important focus of ours, and it has been a pleasure to be at the leading edge of creating the innovative and thriving entrepreneurial nexus Chicago has become. Now as the Momentum Awards Dinner marks 10 years, it is clearer than ever that our community here in Chicago is among the strongest in the world. I'm humbled to have supported its growth over the course of my career." —Jim O'Connor, Jr.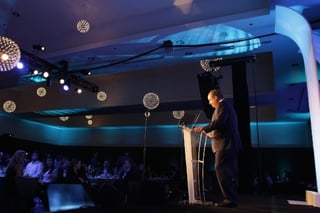 Several other honors will be presented at the event on November 2, including the Merrick Momentum Award, the Momentum Rising Star Award, the Corporate Champion Award, the Chicagoness Award, and the first-ever Lifetime Achievement in Entrepreneurship Award. The event will be attended by more than 1,000 of Chicago's best and brightest tech innovators, corporate leaders and civic supporters. It is the largest gathering of the tech community annually and the primary fundraiser for CEC, which supports the activities and operations of 1871.
The 2017 Momentum Dinner is co-chaired by Michael Ferro, Chairman of Merrick Ventures, LLC, Jeffrey Aronin, CEO of Paragon Biosciences and Tom Ricketts, Incapital CEO. The Momentum Dinner Host Committee includes Matthew Summy, Vice President of External and Government Affairs for Comcast, Renee Sang, Managing Director for Innovation and Talent at Accenture, Holly Copeland, Director of Public Affairs and Corporate Social Responsibility at Horizon Pharma, Leslie Anderson, Senior Vice President, Head of Treasury and Payment Solutions at BMO Harris Bank, Omar Duque, President and CEO of the Illinois Hispanic Chamber of Commerce and Joe Shenton, Principal at Summit Trail Advisors.