As a startup founder and entrepreneur, intellectual property (IP) isn't always your top priority. However, intellectual property is just as important to your organization as any other business consideration and shouldn't be ignored. In this guest post series, Nicole Poulos, an attorney at K&L Gates LLP, describes what entrepreneurs need to know about developing intellectual property strategies for business. Poulos is an attorney whose practice focuses on intellectual property, cloud computing, data center and infrastructure, licensing and technology transactions, privacy and data security, trademark, and copyright matters.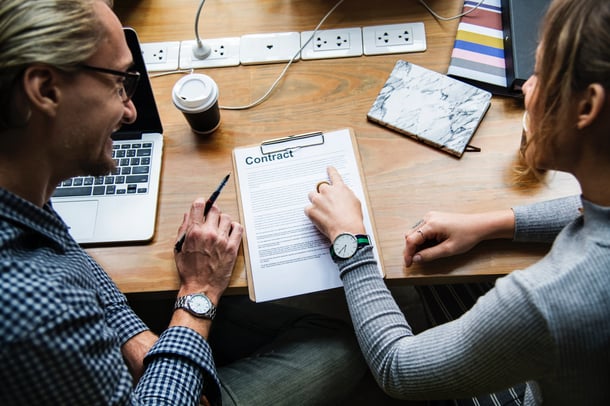 Guest Author: Nicole Poulos, Attorney, K&L Gates LLP
Developing an intellectual property ("IP") plan is as important as developing a business plan. Failing to protect the key IP involved in your business can damage its value and competitive advantages and cost you money, time and legal exposure. Unfortunately, as so many immediate priorities demand an entrepreneur's attention – conducting market research, establishing a brand, raising capital, managing employees, and negotiating with vendors – the strategic importance of a solid IP plan can get lost in the shuffle.
And, even when founders do appreciate the importance of legally protecting their IP, they might perceive the necessary legal guidance as an unaffordable luxury, only within the reach of big corporations with armies of lawyers.
The truth, though, is that the basics of an IP plan are pretty straightforward. There are three key elements to any such plan. These are:
Ensure (Confirm Ownership Rights)
Secure (Register for Appropriate Protections, Such as Patents and Trademarks)
Deter (Prevent Others From Using or Claiming Your IP)
This week, we'll look at that first element in detail.

Confirm Ownership Rights

Ownership or rights to use IP may take multiple forms (e.g. sole ownership, joint ownership, exclusive license, non-exclusive license); however, if the rights are not explicitly allocated in a written agreement, you may not own or have rights to the IP you seek to monetize. Having your contractual house in order is a relatively inexpensive way to avoid later disputes that can damage your brand and create exorbitant costs.
Whether you are hiring engineers and innovators or engaging third party developers or service providers, you want to ensure there is clarity surrounding the right to any resulting IP. Disputes often arise when an agreement remains silent or ambiguous on ownership. For almost a decade, we saw Mattel and MGA Entertainment fight over IP rights after a former Mattel employee left to develop an idea he thought of while at Mattel -- the Bratz Dolls.
In its formative stages, your startup company should ensure that it has the rights you expect by vetting existing agreements and entering into appropriate assignment agreements, especially when hiring contractors and employees. Some examples of things to consider:
Confirm that employees or contractors are not misappropriating trade secrets or infringing IP rights of third parties, and that the IP they create is validly owned or properly licensed to your company.

Employee Agreements -- i

f you hire employees that previously worked in a similar industry, you will want terms in place that specify that the employee will not use trade secrets or source code of a prior employer

Include a provision that the employee will not disclose any of your company's proprietary information.

Ensure ownership of work product remains with the company.

Be cognizant of any non-compete clauses that the employee may be subject to with a former employer.

Collaboration Agreements -- be sure to define which party owns what.

If your company intends to own what the contractor creates, regardless of compensation, include language to make it clear that what the contractor creates is owned by the company, unless provided for otherwise.

Interested in contributing a guest blog? Share your ideas with us by following this link.