Brands matter. People connect with the tone and personality of a brand, not the technical concepts behind a business. Putting thought and effort into branding your startup will pay off in the long run when it comes to memorability and referrals. In this guest post, Grant Polachek, Director of Marketing at Squadhelp, discusses how early-stage startups can create a successful brand.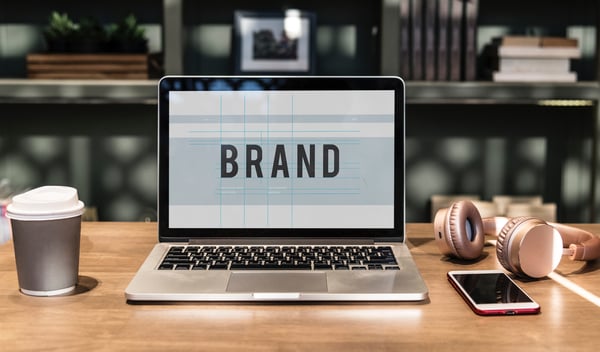 Guest Author: Grant Polachek, Director of Marketing, Squadhelp
When branding your new start-up business, it is important to start with some big-picture ideas about your brand. The values of your business can help contribute to its overall brand. When trying to discover your brand's personality it is important to consider where your early-age start up is now and what it will one day become. When you consider all of these crucial factors, you will steer your brand in the right direction.
So, let's break down what makes a brand? You will begin by naming your business, but you will also need to consider the tone and personality, and finally it is important to decide what images you want associated with your brand. When you combine these three elements, you will have a fully fleshed out brand for your early-age start up!
Consider what your name needs to accomplish
The first step in building a brand is to choose an appropriate name for your business. If you're not convinced that brand names matter and can impact the growth of your business, consider why Amazon switched from their original name idea. A brand name needs to accurately reflect who your business is and what it does. A great brand name is both engaging and exciting while still informative. This can be a difficult line to walk.
In order to make your early-age startup exciting you'll need a brand name that is different than what your potential clients have seen before. However, if your brand is focused on legacy and heritage, you may want your business name to appeal to nostalgia and be reminiscent of brands of the past.
Finally, for some brands it makes sense for them to be straightforward and describe what service your business provided. Figuring out the right brand name can be difficult. But, once you have your brand name, though, you can truly start building up your brand.
The next step in creating your brand is to decide on the tone and personality for your business. From the manner your business presents itself on social media to the copy on your website, your brand needs to be involved in all aspects of your business.
We think of tone in five styles:
1. Classic | 2. Modern | 3. Pragmatic | 4. Fun | 5. Emotional
Is your early-age start-up geared towards millennials or a younger target audience? In that case it may be appropriate for you brand to have a light-hearted tone and a fun personality in order to engage your audience. However, if your business is more serious and then that should be reflected in your brand's tone and personality. Every single social media post and piece of content should be informed by the tone and personality of your brand in order to have a consistency in your brand.
Finally, the last step in building your brand is to decide on a logo and what sort of imagery you want to associate with your business. Now that your business has a name, its own tone and personality you need to choose a logo.
A logo should visually depict what your brand is about. If your brand has a more serious tone and personality then maybe your logo should use darker colors and sharp edges. If your brand is fun and light-hearted then a colorful logo with rounded, soft edges may be preferable. If your brand is environmentally focused then incorporating natural imagery in your logo will really bring that message across. Your logo should be a visual representation of who your brand is so that whenever a potential customer sees it, they will be reminded of your business.
Branding a startup is all about consistency and memorability. Your startup brand needs to make an immediate impression and draw in audiences. The best way to accomplish this is with a solid foundation of a name, personality, and logo.
Be mindful of your audience and how you will attract them. Being proactive about your brand will help your startup flourish in the long run because a brand is what people connect with. The brand is what leaves a lasting impression. Make sure you form a strong brand to ensure that that impression is a good one.
The opinions expressed here by 1871 guest writers are their own, not those of 1871. To learn more about Squadhelp, follow this link.