Building a startup is a challenging journey requiring grit, patience and hard work. However, one other main ingredient is the ability to not yield to temptation -- to have the long-term vision of your company in mind and not allowing short-term gains to affect it. In this guest blog post, Karthik Sridharan, Co-founder and CEO of Flexiple and Remote.tools shares key points for startups to maintain the right focus in their initial phase of growth.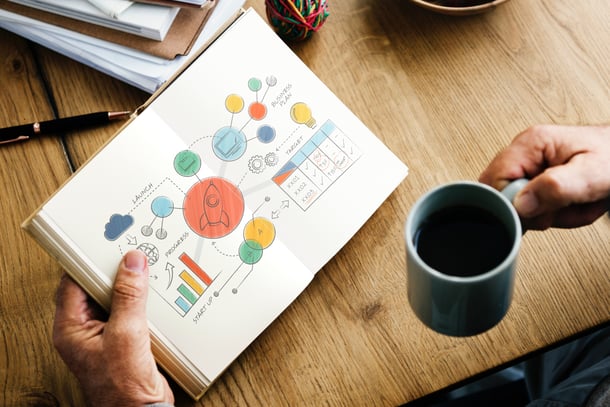 Guest Author: Karthik Sridharan, Co-founder and CEO, Flexiple and Remote.tools
During the initial days of your startup, you are trying to figure out the best way to grow it. There is a popular debate about growth through external funding vs. operational revenues. My personal view has largely been biased towards the latter, as it ensures you are focused on actual fundamentals of the business rather than on cosmetic metrics to satisfy investors.
However, even this route has its own pitfalls - focusing on short-term and seemingly easy revenue instead of sticking to the core vision of the startup. Since this is a common error by early-stage startups, let's discuss it in detail and also what their priorities should be.
No startup gets the idea and its execution right in the first attempt. It requires consistent tweaks and adjustments to meet the market reality. This process is popularly known as a 'Pivot'. Further, these changes happen as a gradual evolution rather than at a sudden moment, until you feel that your product or service has found its place in the market. However, this needs to be strictly contrasted from being purely opportunistic - grabbing anything seemingly lucrative.
For example, at Flexiple, we made this very mistake. We are building an exclusive community of top freelance developers & designers. Early on, we wanted to scale quickly at all costs and got tempted to pursue software outsourcing; i.e. not just connecting companies with freelancers but taking the responsibility of building entire software products from scratch ourselves. Our argument was that we already had the best tech talent in our community and also possessed the tech know-how. We were myopic in our outlook and underestimated the complexity of this totally new business. By the time we realised our mistake, we had lost 4 months - time that could have been spent in growing our core business.
Primary Goal is Product-Market Fit
The zeal to reach magical financial numbers - such as $1 million in revenue - is quite high nowadays. Of course, a million dollars in sales is no mean feat, but by itself, it is not conclusive of the main goal - to validate product-market fit! The question to ask at any point in the initial stage of your startup's journey is whether your offering is finding acceptance amongst your customers and if this is a model that you see scaling to 10x or 100x in size. Fussing too much on revenue, which is a lag indicator, takes focus away from the important goals such as customer happiness, leading to huge problems later.
Customer Happiness is the Key Indicator
There are no better teachers than your initial customers in the early phase of your startup and to top it off, you get paid for those lessons! These customers give you real feedback about the aspects you have done well and also the areas that need improvement.
However, often in the yearn to scale fast, companies don't give them the attention they deserve, instead focusing on acquiring new customers. It is a poor judgement call, as not only are important learnings missed, but getting repeat business is also always cheaper than new client acquisition. Therefore, make your existing customers feel valued by reaching out for regular feedback, ensuring they get the best service and maybe even giving them small personalized gifts.
Finally, happy customers are also one of the best marketing channels. The referrals made by customers require the least convincing given you already have the endorsement of a product/ service user. This results in such leads having the least sales cycles.
Entrepreneurship is a difficult lifestyle and it can sometimes lead you to make decisions misaligned to your long-term goals. Remember at that time that growing your startup is a journey of not yielding to the temptation of short-term gains.
The opinions of our guest bloggers are their own and not those of 1871. To learn more about Flexiple, head here. To learn more about Remote.tools head here.