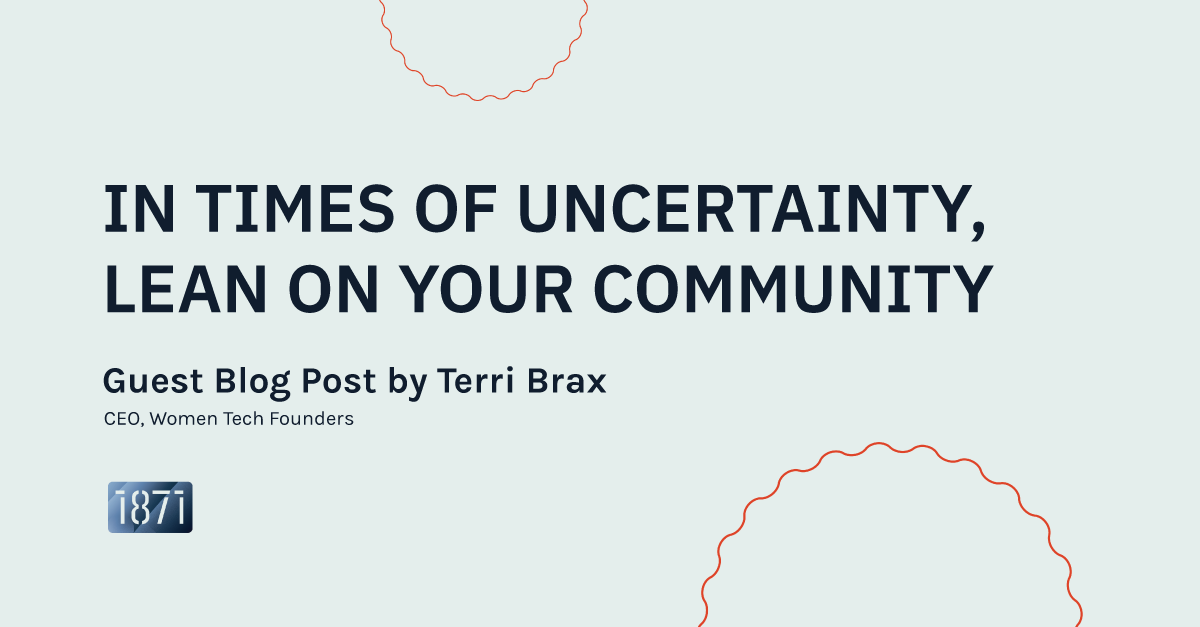 By: Terri Brax, CEO, Women Tech Founders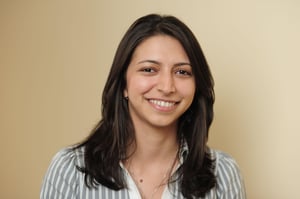 Delna Straus is co-founder and COO of Keyo, a contactless ID startup that lets users pay, unlock doors, redeem tickets, and more with a contactless scan of their palm.
Delna recently spoke with Women Tech Founders to discuss the importance of building a community that you can lean on for support and inspiration during times of uncertainty.


WHEN THINGS GO HAYWIRE, CHECK IN ON YOUR PEOPLE
As a startup leader, Delna stresses that when your company is dealing with a massive disruptor like a global pandemic, your team's health and safety should be your first priority. Keyo's no-touch, palm recognition devices are highly suitable for the COVID-19 era, but even as demand for their products began to soar, the wellbeing of Delna's team was her focus.
After the start of stay-at-home orders and lockdowns in March, the first thing Keyo leadership did was make sure everyone on the team was safe, sustained, and had what they needed to work from home.
"We're a small, team-first company," says Delna. "There's so much you can do in a leadership position to drive that support for your team."
TRUST THE TEAM YOU'VE BUILT
If you've taken the time to invest in the right people for your team from day one, you won't need to scramble to find the right help to tackle the kind of business challenges brought forth by COVID-19.
Once Delna helped ensure her colleagues had fully settled into their remote setups, she and her team were able to focus on handling inbound sales requests and revising the production timeline. This was somewhat of a logistical nightmare, but Delna had full faith in her incredible team across sales, operations, business development, and more.
Even though Keyo has delayed their next product launch due to supply chain disruptions, Delna believes the extra time has enabled her team to create a strong product that's prepared for what life will look like in the next few years. "Patience is key," says Delna. "In the face of something like COVID-19, don't get caught up trying to solve problems rapidly. I recommend giving your team the time to come up with really exciting new ideas."
LEARN FROM YOUR CUSTOMERS
When it comes to product innovation in response to dramatic market changes, your customers are an invaluable asset. In fact, you should treat them like an extension of your own team.
Delna and her teammates have always been in conversation with their customers to address pain points and tackle new use cases. That strategy has only proved even more useful during COVID-19.
To do that, product leads need to listen closely to how their customers are solving problems.
"Customers are coming to us with use cases that didn't exist before. For instance, how can we use contactless identification that's privacy-centric to help companies get back to the office?"
For Keyo and just about every other company in any other industry, answering these types of questions is uncharted territory. But that's why it's crucial to learn from the people who are solving these problems on the ground – your customers.
WHEN IN DOUBT, REACH OUT
In addition to your own team and your customers, Delna emphasizes that it's important to find a community outside of your day job that you can turn to for all kinds of support.
Around the time Delna and her co-founder Cayetana Polanco were getting ready to launch Keyo five years ago, with their third cofounder Jaxon Klein, they wanted to meet like-minded founders in the Chicago tech community. The two first heard about Women Tech Founders (WTF) while attending an 1871 event. When they walked in, they saw faces that looked like their own, an all-too-rare experience for women of color in the tech world – and immediately they felt like they were part of a bigger picture.
But this community isn't just a source of inspiration. "It's really empowering to know that there's a group of women who are looking out for each other and sharing their own diverse backgrounds to help out fellow founders. Whether it's how to apply for a PPP loan, how to structure your team, or how to raise venture capital, we've leaned on the expertise in this community for our own business countless times."
Delna also says that being part of a community like WTF offers value for the long haul. "Don't feel solitary in your endeavors. Reach out. Believe in the communities you're showing up for around you, because they'll pay dividends over time."
THERE'S NO RIGHT WAY TO INTRODUCE YOURSELF - JUST DO IT
In order to build community, you need to be proactive. That means putting yourself out there.
For many newcomers in the tech scene, the idea of connecting with a leader in the field can be daunting. But the intimidation you may feel is just in your head. In a network like Women Tech Founders, dozens of female CEOs are eager to share their wisdom and support the next generation of female tech leaders.
"If you believe someone can help you, it's as easy as saying, 'Hi, I think you and I might be able to work on something together.' Whatever it is, don't hesitate to send an email or just walk up to that person and introduce yourself. They'll most likely be excited to help, and they're not going to judge you like you may fear."
Making those connections can really make a difference in your own business, as Delna has seen firsthand. Just don't wait around for those connections to come to you.
—
This blog is one in a series of member spotlights for Women Tech Founders (WTF), a Chicago-based organization that provides women in technology with the resources and support network they need to thrive, innovate, and ultimately change the world.
For more information about WTF's community of startup founders, technologists, corporate executives, angel investors, and venture capitalists, or for more information on how you can get involved, visit womentechfounders.com.