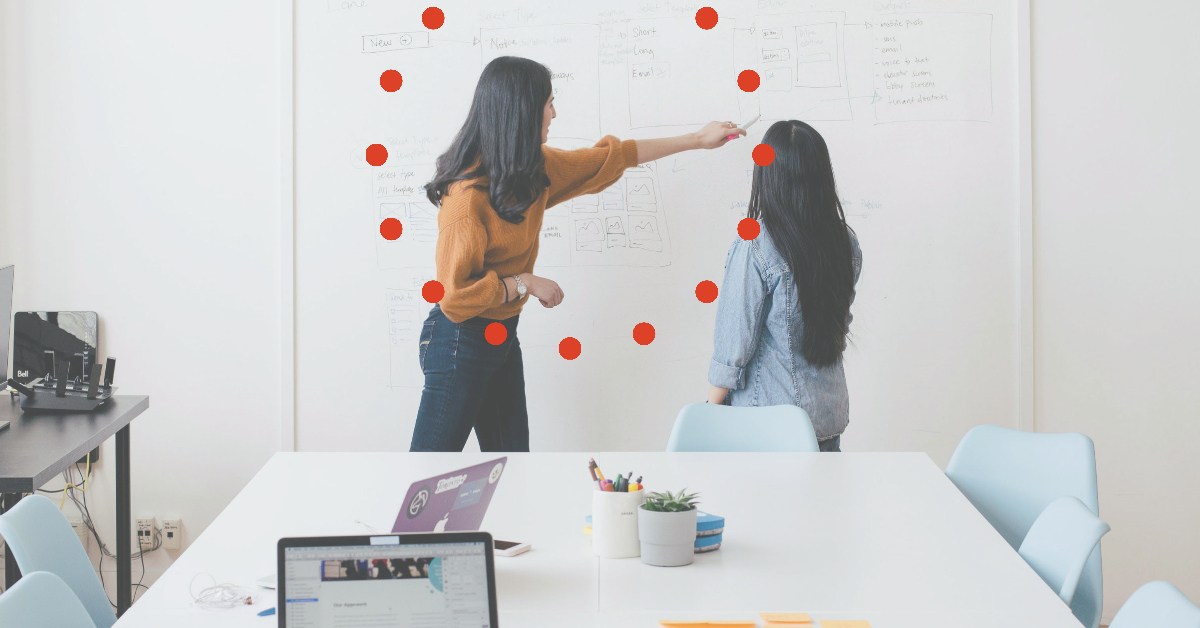 Guest Author: Keanan Koppenhaver
Startups like to use trendy job titles such as Content King and Growth Wizard to create a fun company culture and communicate to the outside world that they're a certifiably "cool" place to work. These titles, however, are often not very descriptive of the role itself.
A job title that sounds similarly trendy on the surface, but more accurately describes a crucial part of a company's growth and function is the "Solutions Architect". A Solutions Architect helps take new products from idea to implementation, fix existing problems in the most efficient way possible, and generally makes sure that the business and technical sides of a company understand each other.
How is a Solutions Architect different from a developer?
You might be asking, "How is this different from a developer?" Developers, especially newer ones, work on very specific tickets or tasks. These tickets are created for them at a point in the process after many of the larger project decisions have already been made and the work remaining is the actual implementation. Let's take a look at an example:
Your company is looking to develop a photo-sharing application through which users can upload photos and share them with their friends. The site's social network allows users to add friends as well as access and share their photos through a mobile app.
This hypothetical scenario isn't anywhere near ready for developers to start work on yet. There are still a ton of unanswered questions, such as:
Where will the photos be hosted? In the Cloud? Or on physical servers in the company's office?
How will you ensure that the site stays up even if you get an influx of new users on Day 1?
How will you make sure the features of the mobile app stay in sync with the features from the web application?
These are the questions that a Solutions Architect can answer. They'll work through these questions with the business stakeholders to decide if the eventual product can be developed within the existing budget or if tradeoffs need to be made.
Who needs a Solutions Architect?
Solutions Architects are not always necessary. Some companies have a core product that has been in place for a long time and just needs feature updates every once in a while and bug fixes when things break. If this is the case with your company, you're better off having a team of developers on staff who will be able to handle those issues as they arise.
If, on the other hand, you're a new company getting started from scratch or a company looking to build out a completely new product, you'll likely run into many questions like the ones detailed above. That's where a Solutions Architect can be useful. They can ask (and help answer) the right questions to ensure your product or service is scalable and you won't have to rewrite it from scratch when your user base multiplies, as well as help you plan for what happens after your business takes off.
How do you find a Solutions Architect?
Many Solutions Architects are senior developers who wanted to get more involved in the business side of the company. For instance, a recent job posting from Amazon for a Solutions Architect asks for " 7+ years design & implementation experience with distributed applications and 7+ years of experience in networking, infrastructure or database architecture". So, a good place to start is by taking a look at your senior developers to see if they might be a good fit to move into a new role.
Many consultants (my company, Alpha Particle, included) are Solutions Architects for their clients. Some operate only at this level, while others can also help with the implementation part. If you're scoping out a new idea or only need this role for a limited amount of time, this can be a good way to go.
If you need to hire a full-time Solutions Architect and don't have anyone who fits the bill, you must source from outside. Make sure that you identify someone with a broad range of experience who has dealt with projects like yours at a large scale. This person will have a few years of experience at a few different companies and be able to discuss problems like the one we presented above, at least in general terms.
Wrapping Up
At some point in your company's journey, you'll need to scope out a new product or project to help expand and meet new business needs. When you do, a Solutions Architect can help you get there. Far from being another vaguely titled employee, Solutions Architects can help reduce business uncertainty around new projects and make development teams more powerful and productive.
About Keanan Koppenhaver
Keanan Koppenhaver is the CTO of Alpha Particle, a digital agency whose mission is to build out digital teams and shape digital strategy. Keanan has worked with everyone from the newest Chicago startups all the way up to enterprise-scale sites like RollingStone.com and more. Keanan is passionate about mentoring other developers and helping publishers and development teams work together more smoothly. He believes that more technology isn't always the answer, but when it is, it's important to get it right.