On October 30, 1871 hosted the Tech Jobs Tour, a forum which helps diverse, non-traditional talent find jobs in the technology space. The national tour features top tech experts who are women, people of color, LGBTQ, veterans and people with disabilities. Megan Smith, former CTO of the United States and CEO of shift7, gave the keynote speech and stopped by 1871 earlier in the day to meet with women entrepreneurs in the space.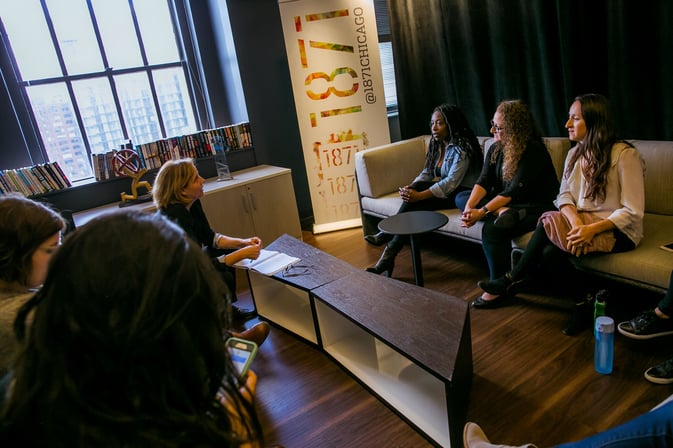 Megan Smith sits down with 1871 member companies to discuss their businesses.
The meeting was an intimate sit-down with Smith who talked to each woman individually about their company and goals. She took copious notes and made recommendations for industry connections and market opportunities.
The conversation touched a variety of topics including recent news items, policy implications for businesses, challenges for working mothers, attempts to increase representation in technology and business, and even the international space station. The camaraderie in the room was palpable and the energy built as each woman detailed her journey.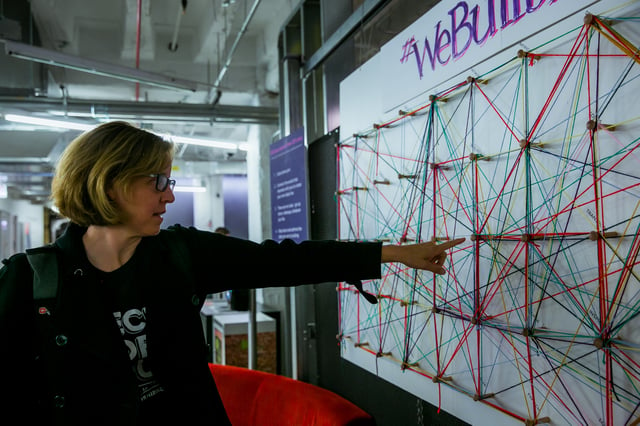 The women who met with Smith included:
Smith's time at 1871 is one example of many that demonstrate the kind of invaluable connections, mentoring, and growth that occur when diverse members of our community come together to support one another.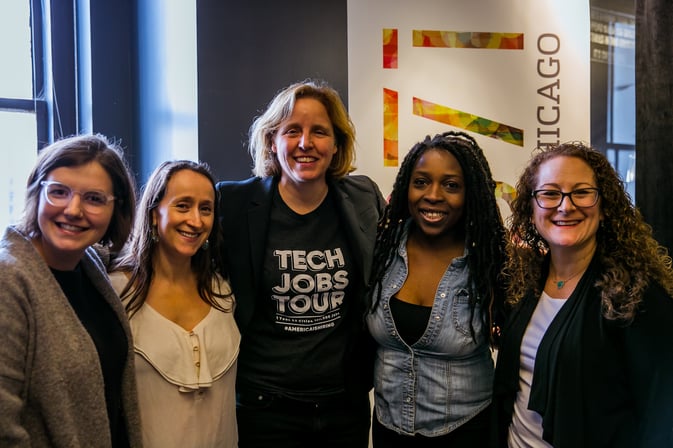 (Left to right) Kat Rokhlin, 1871; Leeatt Rothschild, Packed With Purpose; Stella Ashaolu, WeSolv; Amy Rosenow, Jugl