On May 16, 2019, one of the largest tech companies in the world made its way onto the United States' 'Entity List.' Huawei, a Chinese telecommunications giant, was effectively restricted from doing business with any U.S. company. In one fell swoop, one of the leading multinational technology companies and major players in the 5G arena -- not to mention the second largest smartphone maker in the world -- was blacklisted from the entire U.S. market. The President's latest move to reverse the ban may lead to an initial reprieve, but it's likely that we'll be going down this road again. In this post, 1871 CEO Betsy Ziegler looks at the battle for tech dominance between the U.S. and China and how it impacts global innovation.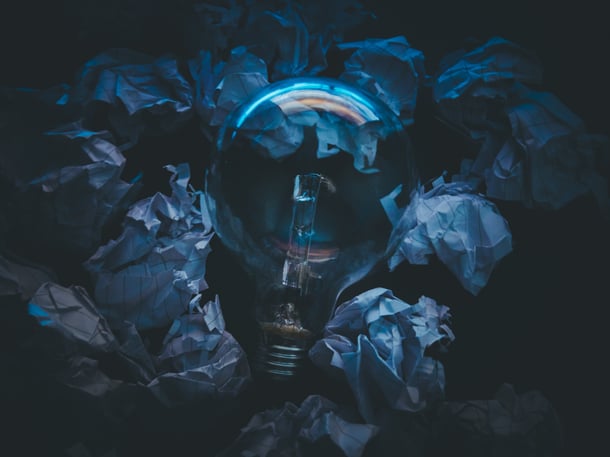 Though headlines made the Huawei ban seem sudden and unexpected, you didn't need a crystal ball to see that it was right around the corner. After all, this is a company that's allegedly sold to nations such as Iran -- which the U.S. has sanctions against, supposedly stolen intellectual property, and, perhaps of greatest concern, has been accused of engaging in espionage.
In fact, this isn't Huawei's first rodeo; in 2012, U.S. lawmakers labeled Huawei as a national security threat and encouraged American companies to cease business with the telecoms titan. And though these are certainly legitimate concerns, Huawei has now taken center stage in a conflict for tech dominance between two nations in what can be best described as a race to the bottom.
Much of the conversation surrounding the Huawei ban has focused on intellectual property and espionage. However, the ban is merely a symptom of an underlying issue -- not the root cause. In the past, the United States and China collaborated to build better tech products and services. Both nations saw tremendous benefit from this arrangement.
In the U.S., consumers received cheaper goods and tech shareholders profited; in China, the tech boom provided jobs for millions of impoverished workers and made the nation much richer. On a global scale, innovation soared. If you own a computer, smartphone, and/or a drone, then you're using a product developed through years' worth of collaborative innovation. Unfortunately, this era of cooperation is quickly being replaced by an age of competition.
Last May, the U.S. raised tariffs to 25 percent on another $200 billion in Chinese imports. Just a few days later, the Chinese government -- to no one's surprise -- countered by imposing tariffs on $60 billion worth of American exports. This escalating back and forth trade war paints an accurate picture on where both nations stand on international economics and, without a doubt, technology.
If the United States and China continue to treat global technology as a zero-sum game, innovation will suffer.
If you're looking for examples, look no further than artificial intelligence (AI). Worldwide demand for AI technology is likely to increase dramatically; PwC predicts that AI will add $15.7 trillion US to the global GDP by the year 2030 -- roughly $0.4 trillion US more than the combined GDP of China and India in 2017. And though it's no secret that the U.S. and China are the current leaders in this field, we've succumbed to the prevailing narrative that only one nation can ascend to the AI throne. Yet, in an increasingly interconnected world, innovations in AI have the potential to add tremendous benefit outside of each nation's borders -- a notion that both countries seem to be aware of, evidenced by the many jointly authored academic papers improving AI research.
Instead of focusing on how we can work against one another, we should focus on how we can work together.
The opportunities are already there; China can benefit from the expertise of U.S. developers, not to mention the academic resources available at leading AI institutions such as MIT and Stanford, and the U.S. can leverage massive volumes of Chinese data. China's AI-friendly infrastructure can also serve as a testbed for U.S. researchers looking to refine their technology. On top of all that, there are already numerous joint investments by U.S. and Chinese VC firms into AI-related enterprises in both nations. Using the AI industry as an example, it's easy to see that the U.S., China, and the rest of the world stand to benefit when we sit on the same side of the table.
Yes, IP, privacy, and security are legitimate concerns that still need to be addressed, but it would be a shame if the next breakthrough technology was jeopardized by a failure to compromise. If relationships between both nations continue to sour, then the prisoner's dilemma may have claimed yet another hostage -- global innovation.
Betsy Ziegler is the CEO of 1871, which exists to inspire, equip, and support founders to build great businesses. To learn more about 1871 or it's extensive community of entrepreneurs, investors, and partners, head here.