At 1871, each staff member is allocated a cash allotment to donate to a charity of their choice. On the 1871 blog, we're highlighting the stories behind these donations. Read on to learn how Jessica William, Co-Facilitator of WiSTEM; Laura Fendrich, Manager of Recruiting; Teddi Weigel, Events Assoicate; and Adam Milich, Facilities Coordinator decided to give back.
If you're an 1871 friend or member who actively supports a charity or cause, we would love to hear your story. Tweet us using the hashtag #1871Gives or email us at comms@1871.com. We'd be thrilled to share your story in an upcoming blog.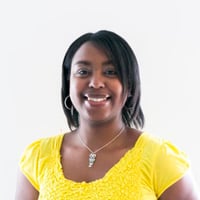 "I met Saudia Davis while working at 1871 and was instantly inspired by the passion she has for helping kids become leaders. I love the fact that she redefines the idea of a "smarty pants" and turns it into a positive, instead of what is traditionally known as a negative or as "acting white". As someone who has dealt with this personally growing up and still do occasionally, I believe that the more we educate young leaders and groom them to become leaders the better the future for all of us." -- Jessica Williams, WiSTEM Co-facilitator, supporting Smarty Pants are Leaders
Follow Smarty Pants are Leaders: Facebook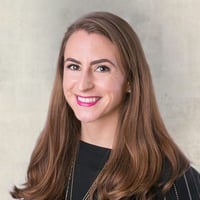 "Actively Moving Forward is a non-profit organization dedicated to supporting young adults grieving the illness or death of a loved one. At age 20, less than a week after my mom and brother had dropped me off at college to move into my first off campus house, my father called with life changing news: my mother had unexpectedly passed away.
"Navigating school, friendships, family and life in general was an extremely daunting task. AMF has Campus Chapters on college campuses nationwide that connect and empower grieving college students to support one another and participate in community service in memory of deceased loved ones, raising awareness about the needs of grieving young adults. AMF did not have a chapter on my campus, so I did the best I could with the resources I had. I can only imagine how a support system like AMF may have helped me through the grieving process at such a confusing time in my life." -- Laura Fendrich, Senior Recruiting Consultant, supporting Actively Moving Forward.
Follow AMF: Facebook | Twitter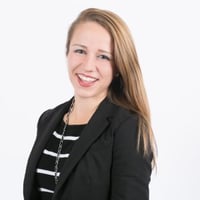 "My family has felt a part of Off The Street Club for decades. This organization serves as an "escape" for the kids who live in District 11 in Garfield Park, located on the West Side of Chicago. This area is ravaged by crime, poverty, murders, robberies and narcotics, and garners national attention for the number of shootings.
"OTSC is run by Ralph Campagna, who helps the club provide positive alternatives, protection and a possibility of a brighter future for more than 3,000 kids from ages 4 to 18. This is a place where kids can just be kids. There is a lot of singing and kids can learn to play musical instruments from volunteers and even well-known Chicago artists.
"However, a membership is not without responsibility. Campagna insists that all members sign a pledge, promising not to join a gang, or associate with friends or siblings in them. OTSC members must also get their high school diploma and may stay at the club longer, if needed, to achieve that goal.
"OTSC is different than other Chicago clubs, because you cannot return to play games. The club knows that kids can't be kids forever, so much time is spent writing strong letters of recommendation and emphasizing college and employment. Campagna and the club have a motto: 'If you don't stand for something, you will fall for anything.'" -- Teddi Weigel, Events Associate, supporting Off The Street Club.
Follow OTSC: Facebook | Twitter | Instagram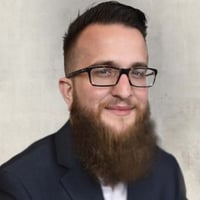 "The reason I chose to donate to March of Dimes is because my daughter was born ten weeks premature. Their mission is absolutely amazing and the resources that they have are incredible. These little angels are born fighters, everyday that goes by while your child is in the NICU is a rollercoaster of emotions and they are truly changing the world one baby at a time. They do so much to help parents and families have hope in an uncertain time, and are truly an impactful organization.
"I am forever grateful to the 1871 staff and community for their support during this time in my life, and now for the opportunity to give back to this incredible cause." -- Adam Milich, Facilities Coordinator, supporting March of Dimes.

Follow March of Dimes: Facebook | Twitter | Instagram