Betsy Ziegler, an innovation expert and startup strategist, will bring her extraordinary talent and vision to take 1871 to the next level and support the city's rapidly growing entrepreneurial community.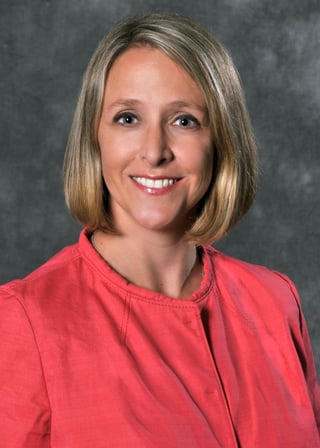 Betsy Ziegler will become the new CEO of 1871, now the Number 1 ranked incubator in the world, in April. She succeeds Howard A. Tullman, a serial entrepreneur, venture capitalist, educator, and Chicago business leader, who successfully led the organization over the past four years to new heights. 1871 is the flagship project of the CEC, the 501c3 non-profit committed to supporting, promoting, and growing the entrepreneurial community in Chicago. Betsy Ziegler will report to Jim O'Connor Jr., the Chairman of the CEC Board of Directors and Mr. Tullman will remain on the CEC/1871 Board and its Executive Committee.
"The selection committee set a very high bar for the 1871 role," said Jim O'Connor Jr. "We recognized that it is an important civic responsibility as the new leader of 1871 to continue to build upon Howard's remarkable progress and accomplishments, and also to be one of the key visionaries and strategists for the next phase of 1871's growth and expansion. Betsy Ziegler is a proven leader and an innovation expert who exemplifies everything that we were looking for, and we couldn't be happier that she has agreed to help us take 1871 and Chicago's status as a national and global technology center to the next level. We have built a strong team, a committed community, and a powerful institution, and Betsy is the right choice to lead them forward."
Betsy Ziegler is a visionary thinker, community builder and people leader who is deeply passionate about technology and supporting entrepreneurs. Her experience in deepening and developing the talent in organizations and in strengthening the culture will be crucial for 1871. She has invested in dozens of young companies and is a coach, mentor, and advisor to many others. Betsy has spent the last seven years at the Kellogg School of Management at Northwestern University -- the last three as the Chief Innovation Officer responsible for portfolio innovation as well as integrating technology into the Kellogg educational experience. From 2011 through September 2015, she served as associate dean of degree programs and dean of students. Prior to Kellogg, she served as a principal in McKinsey & Company's Chicago office where she led the firm's Life Insurance Operations and Technology practice and co-led its Financial Institutions Operations and Technology practice.
"Betsy is an inspired choice to follow an icon like Howard Tullman because she represents a unique combination of strategic acumen and an uncanny ability to connect people and build networks, both of which will be essential skills as 1871 continues to grow and increase its connection with the larger businesses and institutions in the city and across the globe," said Greg Case, President and CEO of AON.
"I worked along with Betsy at McKinsey for a number of years and have the highest regard for her work ethic, talent, and analytical skills. She is a consummate professional and a highly-skilled operator. As a CEC Board member and someone who is deeply committed to our city, I couldn't be more pleased to see her assuming this critically important role at such a crucial point in 1871's history," said Jai Shekhawat, the founder and long-time CEO of Fieldglass.
1871 opened its doors in May of 2012. Since then, it has become the center of the tech and startup ecosystem in Chicago and the Midwest as well as the Number 1 ranked technology incubator in the world. Welcoming more than 20,000 visitors a month and hosting more than 1000 gatherings, events, and educational programs each year, the 1871 team has worked tirelessly to develop and expand Chicago's global position and reputation as a world-class center of innovation, technical education, and entrepreneurship. Partnerships with global leaders like Apple, Bosch, and Accenture, along with community education initiatives with CPS, Bethel New Life, and Steelcase, and economic innovations like the new ChiBuys purchasing program have broadened and extended 1871's impact and influence across the city and the world.
"Betsy is the perfect choice to lead an extraordinary, multifaceted, global organization like 1871. She embraces and leads with an innovative strategic approach, all while mindfully creating an inclusive, resourceful, and supportive environment -- which is critical for empowering entrepreneurial success. I'm ecstatic to have Betsy lead 1871's next trajectory, and I'm so impressed and appreciative of Howard's exceptional impact helping position Chicago as number one," added Kristi Ross, Co-CEO and President of tastytrade.
With its many unique initiatives supporting diversity and inclusion -- including its WiSTEM program for women business-owners -- 1871 has made Chicago the best city in the United States for a female entrepreneur to start her business. 1871 alumni and graduate businesses have raised more than $280 million in investment funding and created more than 11,000 new jobs. Since 1871 was started in 2012, more than nine million square feet of office space in the Chicago CBD has been occupied by information technology businesses which employ over 165,000 people.
"My greatest concern in changing my role at 1871 was to be certain that, in the transition and in the selection of our new leader, we didn't lose a single step or an ounce of the tremendous energy and momentum that is so central to 1871's success. I'm confident that Betsy can step into the job, hit the ground running, and keep us moving forward in the right directions and at the speed which is essential to keep 1871 and Chicago at the forefront of the global technology arms race," said Howard A. Tullman, outgoing 1871 CEO.
"It's an absolute honor and privilege to take the reins from the great Howard Tullman and lead this amazing institution forward. I am excited to engage and partner with the entire tech/entrepreneurial ecosystem in extending the impact of 1871 and the reputation of Chicago as the go-to tech hub across the globe," said Betsy Ziegler, incoming CEO of 1871.