On August 5th, 1871 hosted Representative Mike Quigley for Startup Day Across America.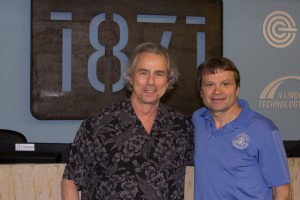 The bipartisan Congressional Caucus on Innovation and Entrepreneurship helped establish Startup Day Across America to emphasize how new businesses have an impact on their communities, giving entrepreneurs across the country the chance to interact with their representatives in an educational and informal manner. From highlighting how federal policy affects entrepreneurs to enabling a range of startup-focused events, Startup Day brings attention to the growing startup community across the country. 1871's roundtable event gave Representative Quigley the chance to visit the space, hear about the latest expansion plans, and interact with fifteen 1871 startups.
The event began with 1871 CEO Howard Tullman discussing the most recent expansion plans and the goals of 1871 as a company and as a member of the Chicago tech community. The subject of sustainability, specifically related to the substantial funds raised and jobs created by 1871 graduates, related to Representative Quigley's experience on the Appropriations Committee.
The event went on to a discussion of successes and struggles for the different startups, with the Representative asking questions and offering comments. Selfie, a photo app, discussed the benefits and consequences of having the word "selfie" become so well known. While the frequent use of the word has helped in downloads and user interactions, it has also made trademarking more difficult. Brewed in Chicago explained the changes in the craft beer community, and how as it becomes less region-focused, Chicago breweries and others could suffer. Zero Percent discussed the importance of donating to food banks, and how much food is being thrown out every year. WeDeliver explained that their focus on local commerce was "not just about delivery, but about helping get a product out." This was just "one option of an ecosystem," and exemplified a huge aspect of so many 1871 companies: the emphasis on the Chicago community.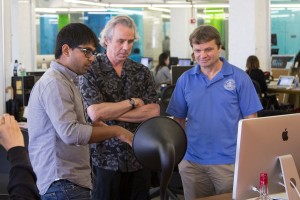 Representative Quigley finished his visit by testing out various products and apps from the 1871 startups, including Gramovox. All of the companies included in the roundtable are below.