Benefitting the public good isn't just a service set aside for nonprofits these days. Many companies are finding ways to build positive benefits right into their business models that also equate to profitable companies. And at Impact Engine, it's our goal to help these impact businesses grow and succeed.
Impact Engine is a 16-week accelerator program that supports for-profit businesses addressing today's societal or environmental challenges. We empower entrepreneurs, mentors, and investors to make a collective impact on society by applying smart business principles to the world's greatest problems.
As part of our program, each company receives one-on-one mentorship, free workspace in Chicago's startup hub 1871, access to world-class investors, $25,000 of upfront funding, and much more.
We're three weeks into our second class and wanted to take the time to introduce our newest cohort to the 1871 and CEC communities (if you hadn't heard about them already). This year's class includes startups using technology to address a wide range of issues, from recidivism to local food initiatives to civic engagement.
Impact Engine's second class, known as Impact 2, includes:


Civic ArtWorks makes community planning and design more accessible by helping the public suggest and react to new civic projects from beginning to end, creating stronger local communities.


More than 10 million people cycle through the nation's jail system annually, and more than half return upon release. JES is revolutionizing the jail experience by converting the TV into a medium for change that educates, informs, and inspires.


Learnmetrics develops applications that break educational data sets free from silos to help educators discover trends, explore patterns, and communicate insights faster and easier than ever before, helping all children reach their potential.


Meal Sharing enables travelers and locals to connect with each other over home-cooked meals. The online application builds community, promotes cultural exchange, and encourages people to live healthier lives through the delicious world of food.


More than 90 percent of all products with a resale value are either thrown away or forgotten. ShelfFlip.com makes it easy to find and catalogue the products you have purchased online, calculate their resale value, and sell them with just a few clicks.


Smart Gardener is an online platform that helps landscapers and gardeners and communities plan, grow, and harvest healthy hyper-local food.


Youtopia is a student engagement platform that provides instant access to plug-and-play gamification tools that incentivize students to become more involved in their classes, schools, and communities.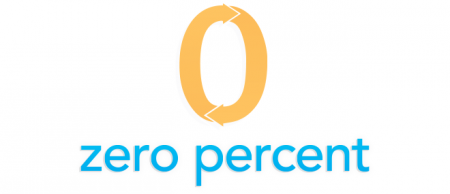 Zero Percent is an online food donation marketplace that helps businesses move surplus, edible food to nearby soup kitchens and shelters, reducing both hunger and waste.
We're looking forward to helping these companies iterate on their products, gain customers, and impact the world. Please stop by and say hi the next time you're in the northeast corner of 1871!
---
About the Author
Marty Malone is a Marketing & Communications Intern at Impact Engine.