FOR IMMEDIATE RELEASE
APRIL 19, 2016
CONTACT
1871
Melissa Wooten
press@1871.com
1871 Opens Second Expansion Since Founding; Remains One Of The World's Largest Technology Incubators
CHICAGO (APRIL 19, 2016) – 1871 today proudly opened its new 41,000 square foot expansion. The two-floor technology center and ecosystem is more than 115,000 square feet on the 12th and 13th floors of The Merchandise Mart and has over 1000 members. The expansion marks the latest phase of 1871's remarkable growth, which has seen it develop from a 50,000 square foot experiment launched in 2012 to a thriving community with over 400 member companies, 1000 events a year, thousands of hours of educational opportunities, and tens of thousands of visitors annually.
"We are excited to unveil the newest expansion to the 1871 space, which has allowed us to dramatically expand the depth and breadth of the resources 1871 provides to its community," said 1871 CEO Howard A. Tullman. "By providing larger spaces to grow with our most successful companies, as well as new spaces for new tenants, we are able to serve more members, offer more educational programs, facilitate new opportunities for incubators and accelerators, and ultimately welcome more individuals and organizations to the innovation economy."
The new space is on the 13th floor of The Merchandise Mart, directly above 1871's 12th floor footprint. It is connected by an internal stairway, allowing the entirety of 1871 to function as a single entity. The expansion includes suites for some of 1871's largest and most successful member companies as well as spaces for tenants, classrooms, conference rooms, and incubators.
"The addition of this new space for 1871 means new opportunities for countless Chicagoans," said Mayor Rahm Emanuel. "Since its founding, 1871 has helped make the city of Chicago a hub for innovation as well as a top destination for attracting diverse businesses and tech talent. From education to healthcare to finance to technology, today's ideas are shaping the jobs of tomorrow right here in our own backyard. When we support our entrepreneurs, we support more jobs and resources in our communities and tap into the true potential of Chicago."
Tenants of the 13th floor include:
MATH Venture Partners
Hyde Park Angels
Impact Engine
Chicago Ventures
Accenture Operations
DESIGNATION Labs
Collective Shift
Options Away
Learnmetrics
DeVry Education Group's DV X Labs
Windy City Lab
Illinois Hispanic Chamber of Commerce (which is working with 1871 on an incubator for Hispanic entrepreneurs)
Pivotal Labs
See more information about each of the tenants below.
In addition to the private suites, the 13th floor of 1871 also contains conference rooms for general use and the Bucksbaum Innovation Showcase, a retail technology space with a visual collaborative workspace, powered by Comcast Business and presented by Haworth – Bluescape. The expansion space also includes a display of artwork from bitforms gallery, which represents established, mid-career, and emerging artists critically engaged with new technologies.
"This third expansion in four years will deepen 1871's impact on Chicago's entire entrepreneurial community," said J.B. Pritzker, managing partner of Pritzker Group and 1871 founder. "1871 is now the flagship entrepreneurial center for the entire nation and a global leader in technology and innovation. I look forward with excitement as to what the future holds for our city's entrepreneurs."
"Since its inception, Chicagoland Entrepreneurial Center has been committed to supporting entrepreneurs by offering the resources and opportunities that help fledgling businesses succeed," said Jim O'Connor Jr., chairman of the board of CEC. "These activities have a profound effect on Chicagoland, and we're thrilled to support 1871 as they continue to move the needle forward for the city's entrepreneurial community."
Although 1871's prior construction and initial expansion was funded in part by grants from the State of Illinois, which have already resulted in the creation of thousands of new technology-related jobs, 1871's 3.0 expansion was financed entirely by 1871 with no government assistance. Silicon Valley Bank partnered with 1871 on the financing for the new space.
"1871 has been incredibly supportive of Impact Engine," said Jessica Droste Yagan, Partner and CEO of Impact Engine. "We can't imagine a better place from which to do our work empowering entrepreneurs, mentors, and investors to make a positive impact on society."
The 13th Floor expansion was designed and developed by the same team that created the 2.0 expansion; including Gensler as Interior Architects, Skender Construction as Contractors, and Barbara S. Pollack & Associates as Owner's Representative/Designer and Project Manager.
About 1871
1871 is the home of more than 400 early-stage, high-growth digital startups. Located in The Merchandise Mart, this 120,000 square foot facility is also the headquarters of nationally recognized accelerators Techstars Chicago and the Good Food Business Accelerator; impact investing fund Impact Engine; half a dozen industry-specific incubators in key areas such as real estate, education technology, food and financial technology; several emerging tech talent schools (Fullstack Academy, Anyone Can Learn to Code, Future Founders, Designation and the Startup Institute), and the state's leading technology advocate, the Illinois Science and Technology Coalition. It is the second home to Chicago-based VCs, Pritzker Group Venture Capital, MATH Venture Partners, Hyde Park Angels, OCA Ventures, OurCrowd and Chicago Ventures, as well as satellite offices for Northwestern University, University of Illinois, University of Chicago, Loyola University Chicago, Illinois Institute of Technology, and DeVry. 1871 has fast become recognized as the hub for the city's entrepreneurial/technology ecosystem and has been featured in Inc. Magazine, TechCrunch, The Wall Street Journal, The New York Times, Chicago Tribune and Crain's Chicago Business among other top media. 1871 is the flagship project of the Chicagoland Entrepreneurial Center.
About MATH Venture Partners
MATH Venture Partners is an early to growth-stage fund managed by a seasoned team of hands-on investors and operators. We look for entrepreneurial teams that have customer acquisition as part of their core DNA. It is this maniacal focus, deep appreciation for process and exceptional talent that makes them stand out. MATH forms deep and personal partnerships with entrepreneurs. We have built and scaled many large companies to successful exits. Both of our Managing Directors are serial entrepreneurs and teachers at heart. We love to partner with coachable founding teams that strive to constantly improve. Let's build something great together.
About Hyde Park Angels
Hyde Park Angels is transforming early-stage investing by taking a people first approach. The organization is the largest and most active angel group in the Midwest. With a membership of over 100 successful entrepreneurs, executives, and venture capitalists, the group provides critical strategic expertise to entrepreneurs and the entrepreneurial community. Nearly 40% of our members have founded a company, 88% are CEO's, top executives or corporate board members, and 100% invest in startups. By leveraging the members' deep and broad knowledge of multiple industries and financial capital, Hyde Park Angels has driven multiple exits and invested millions of dollars in over 40 portfolio companies that have created over hundreds of jobs in the Midwest since 2006.
About Impact Engine
Impact Engine is an investment fund that empowers entrepreneurs, mentors, and investors to make a positive impact on society. Through financial and human capital, we help for-profit businesses address the world's greatest social and environmental challenges.
About Chicago Ventures
Chicago Ventures is an early-stage venture capital fund. We invest in exceptional entrepreneurs and their innovative technology companies that are disrupting a large market opportunity. We primarily invest in Chicago and the Central region of the country, providing engaged support through our operating experience, advisors, and network to help our portfolio companies build great businesses.
About Accenture Operations
Accenture Operations combines technology that digitizes and automates business processes, unlocks actionable insights, and delivers everything-as-a-service with our team's deep industry, functional and technical expertise so you can confidently chart your course to consuming your core business services on demand, accelerate innovation and speed to market. Welcome to the "as-a-service" business revolution.
About DESIGNATION Labs
DESIGNATION is a design bootcamp that trains people of all experience levels to be UX/UI designers and front-end developers over 12 weeks in Chicago. The program is a fast-paced, high-intensity experience that immerses students in a creative, collaborative environment in order to produce extraordinary results in a relatively short timeframe. Participants learn a full-stack approach to design that gives them the versatility to tackle a wide range of problems, while encouraging them to specialize in the portion of the curriculum they're most passionate about.
About Collective Shift
Collective Shift, a new initiative from the MacArthur Foundation, is dedicated to redesigning social systems for the connected age. Collective Shift's first endeavor is LRNG. LRNG is a social enterprise that works collaboratively with schools, businesses, cities, and community institutions, such as libraries and museums, to redesign learning for the 21st century so all youth have the opportunity to succeed.
About Options Away
Options Away® leverages the concepts and technologies of the financial markets and applies them to the travel industry, allowing consumers to lock-in the price of an airline ticket while finalizing their travel plans. By engaging with intent driven customers while their flight is on hold, Options Away generates value not only through option fees, but also through cross-selling opportunities and big data. Options Away focuses on the B2B2C space by offering its solutions via APIs to leading travel brands. We are a 20-strong team of engineers, data scientists, and product specialists from both the financial and travel industries, who are passionate about perfecting the most innovative product to hit the travel industry in decades.
About Learnmetrics
Learnmetrics replaces the need for districts/schools to build their own data systems, manage from excel, or cobble together workfows through a maze of misfit products. With Learnmetrics, every school or district leader can remix their data, systems, and operations into a next-gen operating system for learning.
About DeVry Education Group's DV X Labs
DV X Labs is DeVry Education Group's edtech incubator. Our goal is to attract the nation's smartest entrepreneurs and experiment with cutting-edge technology-enabled educational approaches that can improve student outcomes, lower education costs, and increase student access. Startups accepted into DV X Labs receive proprietary access to educational leaders across DeVry Education Group's institutions, which include American University of the Caribbean School of Medicine, Becker Professional Education; Carrington College; Chamberlain College of Nursing; DeVry Brasil; DeVry University; Ross University School of Medicine and Ross University School of Veterinary Medicine. Together, they prototype new technologies across a range of academic needs. In addition, startups that join DV X Labs receive mentorship, coaching and feedback to help improve their products and the opportunity to become long-term DeVry Group partners.
About Windy City Lab
Windy City Lab (WCL) is an 1871 member company that exists to build smart "connected" products. You'll see some of their creations around the city and you'll know they have been built by WCL when they update with real-time information, or wirelessly communicate with your phone via bluetooth. Their space on the 13th floor of 1871 includes a digital lab, which 1871 members will access for resources such as 3D printing, laser cutting, and digital electronics workstations. WCL also offers workshops on digital electronics, firmware design and all things IoT.
About Illinois Hispanic Chamber of Commerce
The Illinois Hispanic Chamber of Commerce (IHCC) is the leading Hispanic business, networking, advocacy and development organization in the state of Illinois. IHCC works with business owners, providing unique and strategic one-on-one services designed to help businesses thrive and grow, while also regularly hosting networking and public policy events.
About Pivotal Labs
Pivotal's Cloud Native platform drives software innovation for many of the world's most admired brands. With millions of developers in communities around the world, Pivotal technology touches billions of users every day. After shaping the software development culture of Silicon Valley's most valuable companies for over a decade, today Pivotal leads a global technology movement transforming how the world builds software.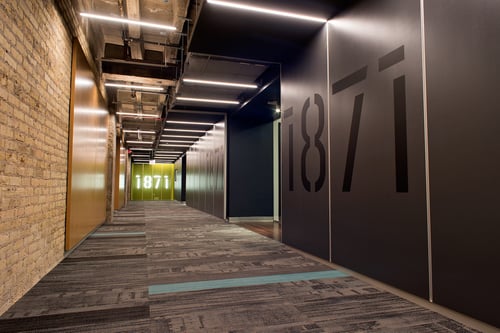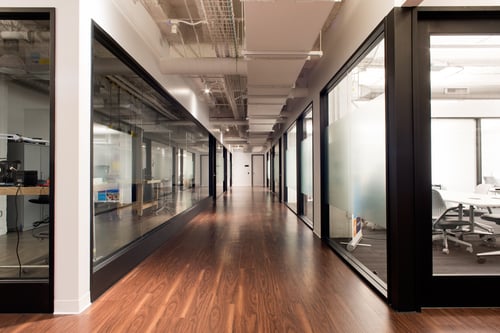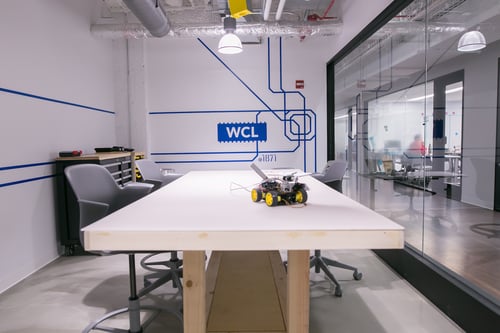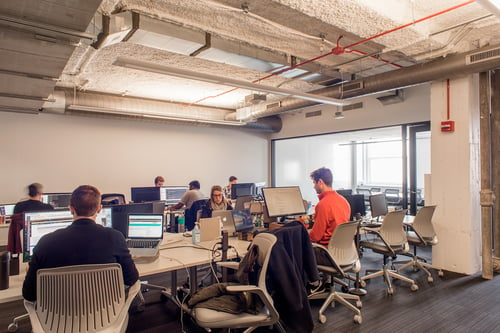 ###