Wide-ranging agreement allows Chicago-based 1871 and México City-based Startup México to work together to grow tech companies in both cities; Agreement supports the Global Cities Economic Partnership between Chicago and México City launched by Mayor Emanuel last year.
MEXICO CITY AND CHICAGO (November 17, 2014)—1871 CEO Howard A. Tullman joined Startup México CEO Marcus Dantus in México City last week to announce a partnership agreement that will provide reciprocal membership benefits between 1871 and Startup México, as well as a number of other elements that will facilitate cooperation in the technology industry. Following Mayor Rahm Emanuel's announcement of Chicago's Global Cities Economic Partnership with México City last year, the agreement between 1871 and Startup México supports the formalized economic partnership between Chicago and México City by facilitating collaboration in the technology and entrepreneurial communities.
"1871 is continuing to expand its international relationships in the community of digital entrepreneurs in order to foster disruptive innovation in Chicago and on a global scale," said 1871 CEO Howard A. Tullman. "Building upon the foundation established by Mayor Emanuel's economic partnership with México City, 1871's partnership with Startup México positions Chicago as the first place where Mexican technology startups will begin expanding their businesses in the US market. We are thrilled that 1871 and Chicago will be the point-of-entry to the US market and we are excited to work together to create jobs on both sides of the border."
"When I signed the global cities partnership, I expected it would be a call to action for leaders in both cities to explore opportunities to work together and create jobs," said Mayor Emanuel. "I commend 1871 for this partnership, which is exactly what I had hoped would come from this framework. It promises to have long-lasting economic benefits for both cities and will further cement Chicago's status as the most hospitable city for business in the United States."
The agreement between Startup México and 1871 will provide free drop-in membership access at 1871 and Startup México to individuals or corporate entities that hold memberships at either of the locations. Drop-in membership will include access to co-working facilities, meeting and conference rooms, visitor Wi-Fi and reception assistance. Members utilizing the reciprocal membership agreement will also have access to each location's network of mentors and investors. Both locations will facilitate social and cultural events to orient the visiting startups and assist them with networking in the local technology and entrepreneurial communities.
"We are truly excited to sign this historic agreement between Startup México and 1871, promoting entrepreneurship and collaboration between our two great cities México and Chicago," said Startup México CEO Marcus Dantus.
Home to over 1.5 million residents of Mexican descent, the Chicagoland area has the second largest Mexican population of any city in the United States. In November 2013, Mayor Emanuel took his first official international trip to México City, where he joined México City's Mayor Macera to sign the Global Cities Economic Partnership. The agreement expanded the relationship between México City and Chicago, which have been culturally linked as Sister Cities since 1991, to include a formal economic partnership that fosters job growth and economic opportunity by facilitating trade and investment between shared industries and strengthening collaboration in research, innovation, and human capital.
"The partnership between 1871 and Startup México is a great opportunity for the member startups that require international cooperation and business development," said Rahier Rahman, 1871 member, Founder and CEO of Pangea, a cross-border money transfer platform focusing on US to México. "Access to industry leaders has been key for Pangea in nurturing ideas, building credibility and vetting strategic alliances. Entrepreneurship is thriving in Chicago and across Mexico, so this partnership can provide startups with valuable resources and connections to thought leaders in both countries. We believe it is a wonderful chance to accelerate any relevant startup's trajectory."
In addition to its partnership with México City's Startup México, 1871 has formalized agreements with incubators and co-working spaces in London and Tel Aviv, and has hosted thousands of foreign dignitaries and entrepreneurs seeking to explore the entrepreneurial and technology industries in Chicago. In June, 1871 hosted twelve international startups for the Global Innovation through Science and Technology Initiative (GIST), and more recently hosted eight Turkish startups to participate in specialized programming, business development and a Demo Day as part of the Teknojumpp Acceleration Program. This international involvement not only highlights Chicago's growing ecosystem for digital entrepreneurs, but also provides 1871 members with an expanding set of tools and resources so that they can remain globally competitive as they develop their businesses.
The partnership with Startup México is also in line with 1871's ongoing efforts to foster diversity in the technology community. 1871 has partnered with the Illinois Hispanic Chamber of Commerce to create a comprehensive set of business and educational opportunities funded by corporate sponsors to support underrepresented groups in the technology industry. 1871's partnership with Startup México provides another formal outlet for 1871 to facilitate opportunities for Hispanic entrepreneurs and technology professionals.
The partnership agreement between Startup México and 1871 lasts three years initially, and is effective as of November 14, 2014.
About Startup México
Startup México is the premier campus for innovation and entrepreneurship in México City. Housing small businesses, venture capital firms and corporate partners all under one roof, Startup México is creating a new ecosystem that encourages innovation, collaboration and a more competitive México. The incubator provides funding, physical space for entrepreneurs, mentoring from industry leaders, networking opportunities and other resources to help new businesses grow and succeed.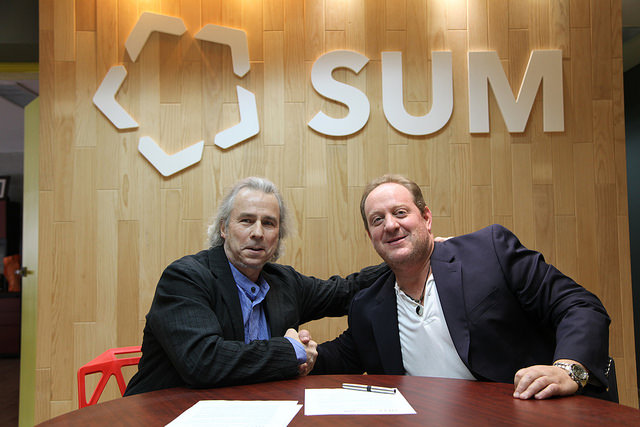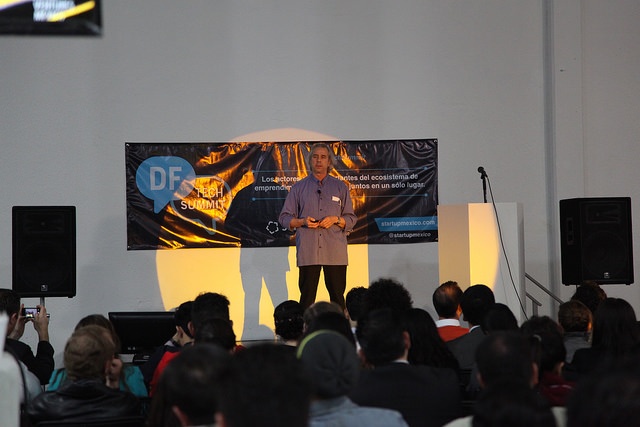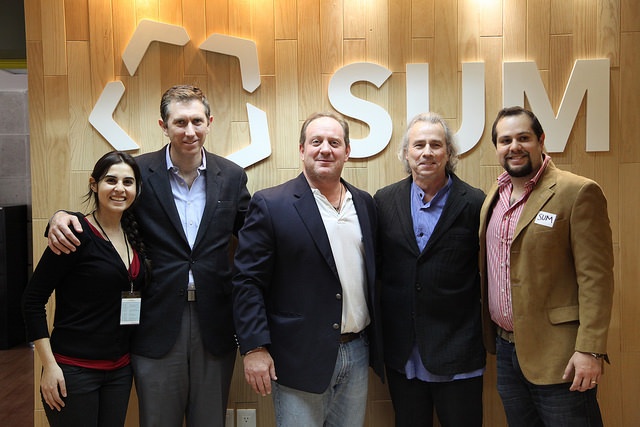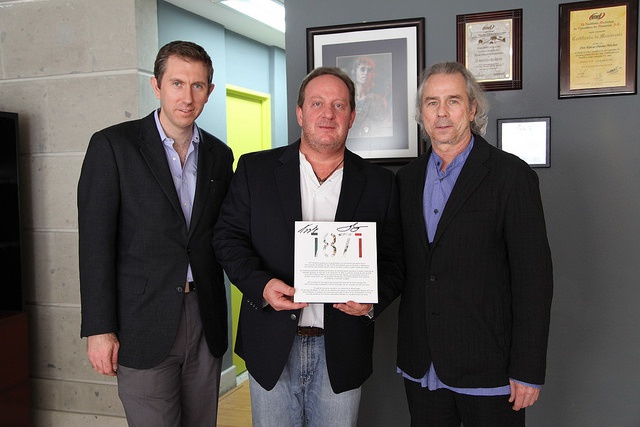 All photos: Copyright 2014 Enrique Cervera
.