An ambitious initiative begun by ANA (All Nippon Airways), Japan's largest airline, is looking far beyond flight to shatter the barriers of physical transportation and achieve societal benefits. The ANA Avatar XPRIZE, a $10 million competition to create a real-life avatar system, hopes to develop a single platform that would allow individuals to experience and learn from different cultures and travel virtually. In this guest post, ANA discusses how the system would revolutionize the way we connect with each other.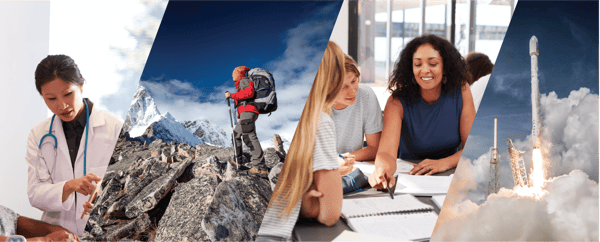 Guest Author: All Nippon Airways
An avatar is a device operated remotely by a human, who signals his or her intentions to the remote avatar, and then returns sensations of sight, sound, and touch. ANA's program would allow doctors, teachers, engineers, artists or other proficient individuals to instantly share their skills to those around the world. The program would afford adventure seekers with the opportunity to travel to remote locations and experience the world outside of their own.
Announced at the 2018 South by Southwest conference, the ANA Avatar XPRIZE originated within the Visioneering incubator program of XPRIZE, a nonprofit that creates innovative competition to solve the world's greatest challenges. The concept earned top honors at the Visioneering Summit in 2016. As a result, teams from around the world will now be challenged to develop a multipurpose avatar system that will enable people to remotely see, hear, touch, and interact with physical environments and people in real time.
At the end of the competition in April of 2022, the winner will receive an $8 million grand prize.
ANA's longstanding commitment to bettering society is rooted in its goal of connecting people from all around the globe. With the ANA Avatar XPRIZE, ANA hopes to democratize transportation and provide its customers with the best travel and airline experience. As the airline industry as a whole faces disruption from new technologies, ANA is becoming a leader in developing innovations that push the entire industry forward—into the right direction.
In order to discuss that vision and the groundbreaking technology that will achieve it, ANA and 1871 will host an event, Disruptive Technologies and the Future of Transportation, which will highlight those innovative and disruptive technologies in the transit industry, on October 30 at 5:30 pm.
ANA's ever-expanding avatar related endeavors—including the XPRIZE competition—make the airline uniquely positioned to speak on the future of the transit industry. At the event, ANA will discuss its various avatar initiatives and how the future will be made through these projects.
ANA's ultimate vision, a brighter future of heightened physical connection, resource-sharing, mutual understanding, and global abundance, is what will drive the future of transportation across all technologies.
ANA was founded in 1952 with two helicopters and has become the largest airline in Japan, as well as one of the most significant airlines in Asia, operating 84 international routes and 121 domestic routes.
About ANA
Following the "Inspiration of Japan" high quality of service, ANA has been awarded the respected 5-Star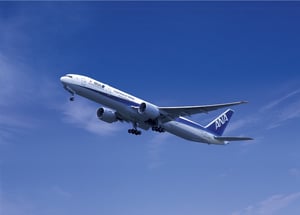 rating every year since 2013 from SKYTRAX. ANA is the only Japanese airline to win this prestigious designation six years in a row. Additionally, ANA has been recognized by Air Transport World as "Airline of the Year" three times in the past 10 years - 2007, 2013 and 2018, becoming one of the few airlines winning this prestigious award for multiple times.
ANA offers a unique dual hub model which enables passengers to travel to Tokyo and connect through the two airports in the metropolitan Tokyo, NARITA and HANEDA, to various destinations throughout Japan, and also offers same day connections between various North American, Asian and Chinese cities.
ANA has been a member of Star Alliance since 1999 and has joint venture partnerships with United Airlines, Lufthansa German Airlines, Swiss International Airlines and Austrian Airlines.
Besides the full service and award winner carrier ANA, the ANA Group has two LCCs as consolidated subsidiaries, Vanilla Air Inc. and Peach Aviation Limited. The ANA Group carried 53.8 million passengers in FY2017, has approximately 39,000 employees and a fleet of 260 aircraft. ANA is a proud launch customer and the biggest operator of the Boeing 787 Dreamliner.
Interested in attending 'Disruptive Technologies and the Future of Transportation?' You can register to attend the event here.