It has become very fashionable over the last few years to talk about being "data-driven" or using "big data." Companies are pouring billions of dollars into developing tools and hiring talent to get more from their data so they can find the insights, new customers, and behaviors that can help them sell more products to the right people, increase efficiency, or stretch their dollar further. Despite these investments, there continues to be a significant data "skills gap." In this guest post, Aaron Filous, CEO of Promotable, takes a look at how founders can use data to their advantage.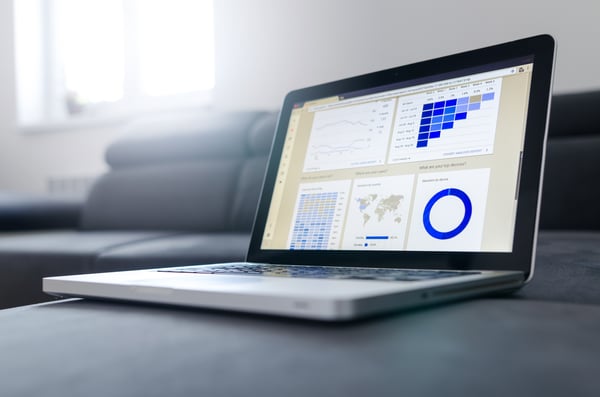 Guest Author: Aaron Filous, CEO, Promotable
According to McKinsey & Company, in 2018 alone there was a shortage of 1.5 million managers and analysts who were able to use analytical concepts to make data driven decisions. In addition, according to PwC, 75 percent of companies don't have the skills or technology to make the best use of the data they collect. This mismatch or "skills gap" between skills companies currently have and what they need to make data driven decisions represent significant opportunities for more nimble entrepreneurs to fill the gap.
As an entrepreneur, your challenges are significant. You have to wear many hats, manage different functions that you might not have significant expertise. You have little to no budget and every decision you make is mission critical and has the potential to lead to failure. The common denominator in the decision-making process? You guessed it… data. Everything from calculating your financial runway, making product and marketing decisions, analyzing customer behavior, managing teams, and pitching to investors all involves making critical data driven decisions.
As someone who isn't a data scientist or data practitioner, you might still be thinking, "this is important...but not for me." Below are five reasons why everyone, including you should learn data analytics basics. I firmly believe that not everyone needs to be a data scientist, however to be successful in today's data driven economy, everyone needs to varying degrees to be able to understand and utilize data.
Manage and Communicate with Technical Team Members
As an entrepreneur you'll be working with all types of people. Whether they are employees, contractors, or paid services, it's tough to manage them if you don't understand what they are doing or have never done that task yourself. A successful manager won't know everything, but they should know enough to understand how long something should take, what it should look like.
By understanding how data works, and what data analysts and data scientists do, you'll be better able to ask the right questions and direct your team
As an entrepreneur you have very little time and even less money. You need to make the best use of both if you want to have a chance at being successful. Data is everything and having a strong grasp means you can save time by not relying on others to pull data, make dashboards, and derive insights. It also means that you might not need that extra $20/month SaaS analytics product.
You can also save money because the more you are able to do yourself, the less you need to outsource to others. Even more importantly when you do outsource you are able to get the most bang for your buck by understanding what they are doing for you. This way even if your time is better spent doing something else, you are still able to get the most bang for your buck.
Likewise, without the analytical skills to make data driven decisions it's very easy to make the wrong decisions which are very costly in terms of time and money, and in some cases can be fatal for the company. These decisions can be anything from how much of the marketing budget to allocate to a particular Google or Facebook ad, understanding where people are falling off in your marketing or sales funnels, determining or analyzing KPIs or identifying the highest potential customer segments to focus your limited budgets on.
Ask the Right Questions and Make Better Decisions
Good data driven decision making doesn't just happen because you collect data. If you don't know what to do with it, data is just a liability taking up space. The key to data is asking the right questions and this starts before you even start collecting data.
Before you start: You might begin by asking three things. 1) What problem are you looking to investigate with your data 2) what data you have, or can reasonably obtain (having good clean data is very important as your analysis will only be as good as the data you put in) and 3) What is your hypothesis? Do you think the data you identified can address your original question? Does the data type match the problem you are asking, and can it validate or invalidate your hypothesis?
Deriving Insights: You've collected your data. Now what? Here you have the opportunity to potentially answer your question, but you are also looking for other trends and outliers.
So what: Just because you found an insight, doesn't mean it's important or even relevant. This is where asking the right kind of questions can make or break your decisions. Without having a basic understanding of data and analytic, it's hard to know what questions to ask and what is or is not important.
Have you ever been in that position where you know what you need, but are reliant on others like engineers, data scientists, etc. to get that data or solve that problem? By becoming data literate and understanding data analytics basics, you will no longer have to rely on the engineering team to handle every data pull or make every dashboard. Even better, when you do have to request you understand what you are looking for, how long it should take, what is good and bad, and what the process should be to get what you need.
As an entrepreneur this is even more critical as you are reliant on yourself or you are paying for a service, a contractor on Upwork, or your small team to get things done. The last thing you want as an entrepreneur is to be reliant on someone else's timeline to complete tasks. If you don't know enough to do it yourself, or evaluate and manage deliverables from others, you will end up not getting what you need, overpaying, or both.
Communicate Your Value, Insights and Potential (Most Importantly) to VCs
If you're an entrepreneur, chances are you've already spent time pitching your company to Angel and Venture Capital firms. One of the central components of any VC pitch is being able to clearly and concisely communicate your growth story. Investors want to understand where you are, where you want to be, and how you intend to get there. Data is a central part of any pitch. Whether you are analyzing your product compared to competitors, growth to date, or making growth projections, you need to be able to do three things: 1) have a strong grasp of your insights (derived from your data), the key metrics of the problem you and your company are solving, and how you are validating your analysis 2) Identify the total potential market opportunity based on your analysis and insights and 3) visualize and communicate that data driven opportunity to your investors.
The opinions of our guest bloggers are their own and not those of 1871. To learn more about Aaron Filous or Promotable, head here.