Earlier this month, EX3 Labs -- an experience design and product innovation studio specializing in mixed/augmented reality, artificial intelligence ,and Internet of Thing (IoT) solutions -- launched their podcast series, #UnlockingInnovation, produced in partnership with 1871 Chicago. The goal of the series is to explore the qualities and practices that make the most innovative companies in Chicago successful.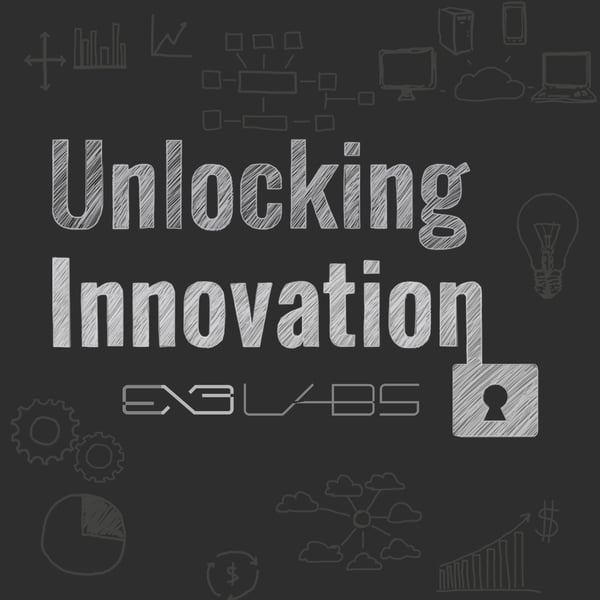 Guest Author: Healy Crews, Marketing Associate, EX3 Labs
If you're a fan of podcasts, then you'll be excited to learn that EX3 Labs has recently released Unlocking Innovation, a podcast focused on the conditions that drive innovation in the most successful organizations and enterprises. Listeners have gained some invaluable wisdom from the innovators we've talked to so far. Here are the top five lessons in innovation we've learned from our guests on the podcast:
Innovation Takes Courage | Betsy Ziegler, 1871 CEO
We kicked off #UnlockingInnovation with 1871 CEO, Betsy Ziegler, a fearless innovator whose life and work motto is "act with intent." Thanks to her expertise in technology and innovation the interview was packed with predictions about the future, the effect of the rapidly changing business landscape, and advice for leaders looking to drive innovation within their organizations. Probably the most inspiring lesson we learned though, was that innovation (both in the personal and professional context) is most impactful when you're, as she puts it, "disrupting yourself to get to a different plane."
Collaboration Between Startups and Corporations Is Key | Adam Stanley, Cushman & Wakefield CIO & CDO
Adam Stanley was also one of the first leaders to see value in collaboration between startups and corporations. An advocate for partnerships (over the typical client/ vendor relationship), Adam taught us through developing partnerships, not only can you extend your organization's capabilities but also tap into the vast knowledge pool that exists within the startup community. This, he says, is what sets Cushman & Wakefield apart from the competition and what has helped them grow into a $7 billion company over the past 4 years.
Give Your Team Space to Shine | Kim Holmes, Discover Financial Services System Director
One of the best pieces of advice we took from Kim Holmes interview (airing in October) was that in order to collaborate effectively, you have to give others the opportunity to voice their ideas. The job of a leader, according to Kim, "is to set the vision and step back" and, of course, to give "honest, candid feedback."
Creating an Equitable Society Relies on Collaboration | Adam Hecktman, Microsoft Director of Civic Innovation
You can't go many places in Chicago without hearing Adam Hecktman's name mentioned. As Director of Technology and Civic Innovation at Microsoft, he's been driving force in the creation of a more equitable city. His best advice for driving innovation? "I can't emphasize enough the power of collaboration in innovation," he says. In part, this means collaboration with startups, which he calls "indisputable innovative assets" and "innovative engines." It also means that he spends most of his time listening to the city's residents and making sure that his innovative efforts reflect the needs of the entire Chicago community.
Though our guests vary in their approach to innovation and leadership strategies, we've been inspired most by one commonality they all share: a fearless yet open mindset. From Betsy Ziegler's decision to completely alter her life at 37 to Adam Stanley's early investment in startup/ corporation relationships, the leaders we've talked with have all displayed a courage and boldness that permeates both their life and work.
#UnlockingInnovation is a podcast series, produced in partnership with EX3 Labs and 1871 Chicago. You can find #UnlockingInnovation on iTunes or wherever you listen to podcasts.
Itunes: https://itunes.apple.com/us/podcast/unlocking-innovation/id1436124193?mt=2
Google Play: https://play.google.com/music/listen?u=0#/ps/Itbj5tghdn54lonercbrhrum2la
SoundCloud: https://soundcloud.com/ex3labs/sets/unlockinginnovation