Megan Wholey, Vice President of Brand Marketing at Edelman and 1871 mentor, shares her advice on how you can turn your brand into a key business driver -- especially if you're scaling on a lean budget.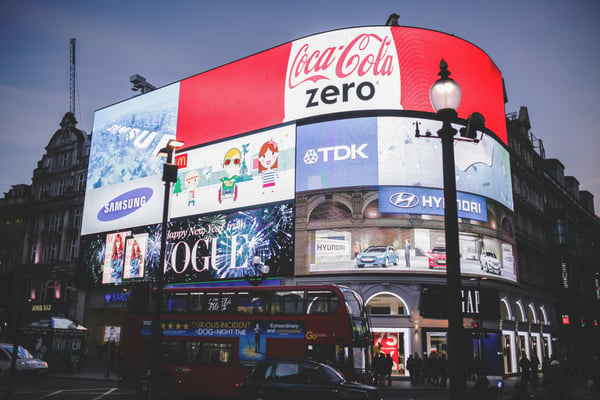 Photo Courtesy of Pexels
Guest Author: Megan Wholey, Vice President of Brand Marketing, Edelman
As a mentor at 1871, I'm regularly meeting with entrepreneurs who are confident in the marketability of their products, but unsure how to communicate their point of difference in a way that breaks through. I always point out that the challenges they face are the same as those of many multinational CPGs, retailers, and other corporations with greater resources, dedicated insights teams, and significant marketing spends.
I also share that there are three key areas of opportunity for startups and smaller brands, all tied to their ability to start from scratch, react nimbly, and reinvent tired models -- and that the established brands who are winning in this new reality are the ones taking note.
Purpose at the Core
One of the strongest drivers of a consumer's relationship with a brand is a shared belief system. In fact, more than half of consumers believe that brands can do more to solve social ills than the government. While established brands are more focused than ever on elevating purpose in their marketing communications, startups have the ability to ensure that purpose is a part of every business decision from the onset. Take Nike as an example. The brand went largely unchallenged in its category for decades. Cut to present day and Nike is struggling to grow its women's division and faces significant scrutiny following the release of a female employee-led survey which unearthed a culture of harassment and inequality. Who stands to gain? Certainly top competitor Adidas, but also brands like Girlfriend Collective, an athleisure line founded by a husband and wife duo, whose products are made entirely from recycled plastic and modeled by diverse body types. The brand was recently named a top M&A target by Business of Fashion.
Part of the Cultural Conversation
Whereas many established brands are tied to planning timelines that often look up to 18 months ahead, startups without a hierarchical approval process have the ability to react quickly to cultural conversations that offer them an opportunity to take the lead. This ability to act nimbly isn't entirely tied to budget – it is also grounded in an appetite for risk. Even purpose-driven brands that are lauded for taking a stand know that they may risk revenue in the short-term. Consider CVS Health's decision to stop selling cigarettes, or Delta Airlines' termination of its NRA discount following the Parkland massacre. However, startups can have an advantage in that they serve smaller, often more ideologically homogeneous audiences, and have more to gain than lose in taking a stand on a divisive issue that is equally as important to their mission as to their consumers.
Reinvent Tired Models
Many startups take on the role of "category disruptors," launching entirely new business models that reinvent the way consumers interact with brands. These are by now classic case studies: Warby Parker, Rent the Runway, ClassPass, Dollar Shave Club. What's also interesting is the way that these disruptors are promoting their products outside of traditional marketing channels. Consider the L.O.L. Surprise! dolls that sold out for two consecutive holiday seasons with a marketing campaign exclusively built on sending samples to popular youth "unboxing" influencers, or Casper's early "chat with a founder" customer service feature that has morphed into the Insomnobot 3000, a chatbot designed to keep insomniacs company. Girlfriend Collective sent consumers free leggings if they shared the promotion on their Facebook page.
Both established brands and startups are faced with increasingly crowded categories, a cluttered media landscape and more consumers buying based on belief. The brands that will win will see these challenges as opportunities to rethink, rebuild, disrupt, and take a stand.
Note: Adidas, CVS Health and Adobe are all Edelman clients. The opinions expressed here by 1871 guest writers are their own, not those of 1871. To learn more about Edelman, follow this link.