1871 announced Friday the release of its 2017 Annual Report. The Annual Report — which is full of stories and statistics — illustrates the ways in which 1871 expanded opportunities for Chicago's entrepreneurial community in calendar year 2017.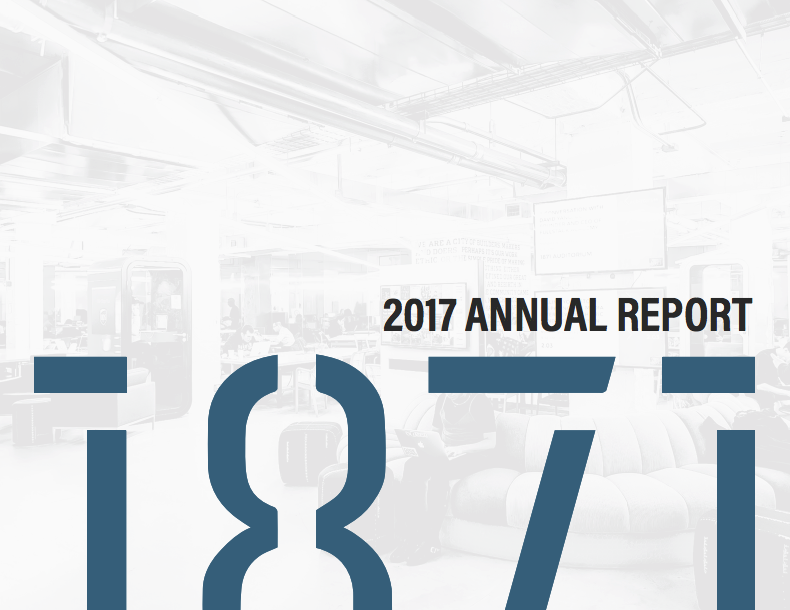 From the Report:
Thanks to the support of our corporate partners, sponsors, board, community partners, the entrepreneurs who call us home, and the entire tech community, we can look back at 2017 as a year of remarkable successes in our continued mission to be the beating heart of Chicago's technology ecosystem... Each year brings new challenges as well as new triumphs. Through everything, it is an honor to serve Chicago's entrepreneurial and technology community, and we are proud to present this report as a testament to the tenacity, passion, and grit for which we have the utmost admiration. With another dynamic year in the rearview mirror, we look forward to watching out community continue to shape a better world in 2018, for Chicago and beyond.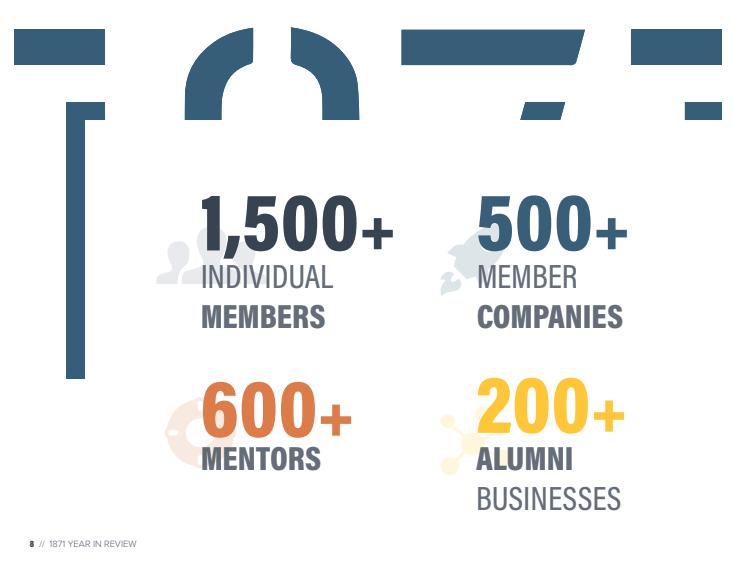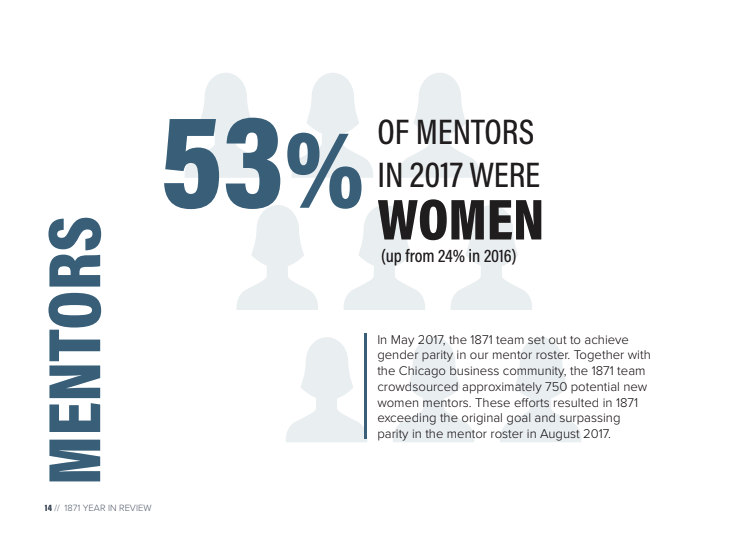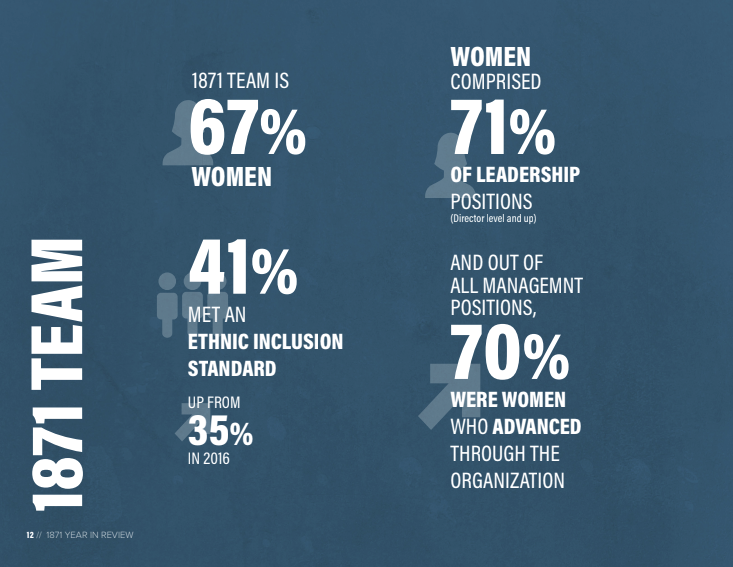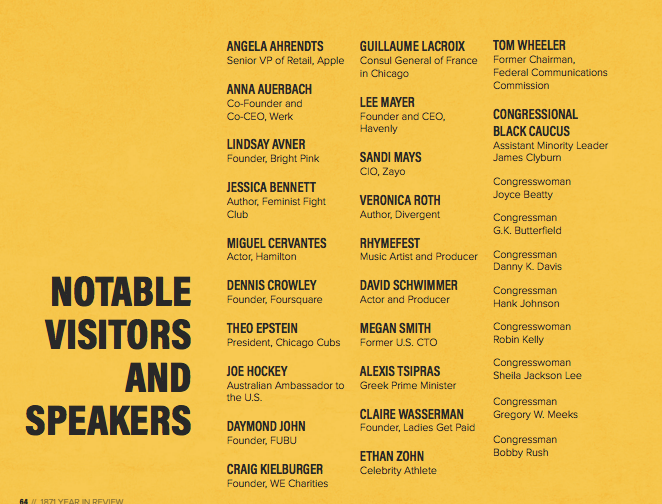 View the full 2017 Annual Report here.