12th Annual Momentum Awards to Recognize Relativity CEO and LinkedIn Alumnus as Entrepreneurial Champion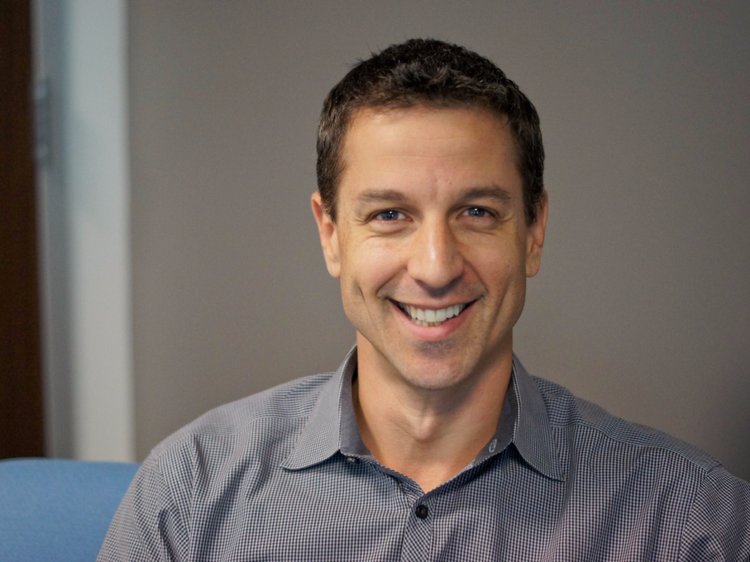 Mike Gamson, CEO of Relativity; Image Courtesy of Relativity
CHICAGO (August 8, 2019) -- 1871 and The Chicagoland Entrepreneurial Center (CEC) announced today that Mike Gamson, CEO of Relativity and the former SVP of Global Solutions at LinkedIn, will receive the Entrepreneurial Champion Award for his impact on Chicago's founder community at the 12th Annual Momentum Awards.

"There's a vibrant tech community here in Chicago, and it's humbling to be recognized for this award among so many great tech leaders and champions in the city," said Mike Gamson, CEO of Relativity. "I'm excited to continue to work with 1871 and the entire community to make Chicago an inviting, exciting, and inclusive place to work – where innovative, mission-driven organizations like Relativity can thrive."

As LinkedIn's first Chicago employee, Gamson was instrumental in founding and growing Chicago's LinkedIn office and has supported numerous companies in the city and its surrounding areas as an angel investor, mentor, board member, and advisor. Gamson has spent a significant amount of time advocating for founders both within 1871 and Chicago's greater tech ecosystem.

In his new role as CEO of global legal technology company Relativity, Gamson partners closely with Founder and Executive Chairman Andrew Sieja to help Relativity continue fulfilling its mission for its customers: organize data, discover the truth, and act on it.

The Entrepreneurial Champion Award is given to an entrepreneur to recognize their individual dedication to the Chicago tech community through mentorship, civic leadership, and economic contributions. Past recipients of the Entrepreneurial Champion Award include Linda Darragh of the Kellogg School of Management at Northwestern University, Ellen Rudnick of the Polsky Center at the University of Chicago, and former CEC Board Chairman Jim O'Connor, Jr.
"I can't imagine a better recipient for this year's Entrepreneurial Champion Award than Mike Gamson," said 1871 CEO Betsy Ziegler. "He's transformed the futures of many founders here at 1871 and in the Chicagoland area. I'm proud to recognize him as a champion not only because of his impact on the local startup community, but also because he personifies what it means to be an entrepreneur: collaborative, passionate, and committed to innovation."
In addition to the Entrepreneurial Champion Award, several other honors will be presented at the 12th Annual Momentum Awards on September 19, including the Corporate Champion Award, Chicagoness Award, Momentum Rising Star Award (of which Relativity is a prior winner), and the Momentum Award. The event will be attended by Chicago's best and brightest tech innovators, corporate leaders and civic supporters. It is the largest gathering of the tech community annually and the primary fundraiser for the CEC, which supports the activities and operations of 1871.
About Relativity
At Relativity, we make software to help users organize data, discover the truth, and act on it. Our e-discovery platform is used by more than 13,000 organizations around the world to manage large volumes of data and quickly identify key issues during litigation, internal investigations, and compliance projects. Relativity has over 160,000 active users in 40+ countries from organizations including the U.S. Department of Justice, more than 70 Fortune 100 companies, and 199 of the Am Law 200. Relativity's cloud solution, RelativityOne, offers all the functionality of Relativity in a secure and comprehensive SaaS product. Relativity has been named one of Chicago's Top Workplaces by the Chicago Tribune for seven consecutive years. Please contact Relativity or visit our website for more information.
About 1871
1871 is a not-for-profit organization that exists to inspire, equip, and support founders to build great businesses. It is the #1 ranked university-affiliated business incubator in the world, and the home of ~500 high-growth technology startups and ~1,500 members supported by an entire ecosystem focused on accelerating their growth and creating jobs in the Chicagoland area. Located in a 140,000 square-foot space in The Merchandise Mart, 1871 has 350 current mentors available to its members, as well as more than 100 partner corporations, universities, education programs, accelerators, venture funds and other organizations that make its extensive matrix of resources possible. Visit www.1871.com/momentum for more information.