A program two years in the making, ChiBuys aims to direct 1871's catering expenditures towards diverse and woman-owned food vendors throughout the city. So far 1871 has had over 75 events catered by ChiBuys vendors and is now calling on the community to exert their buying power in support of diverse small businesses.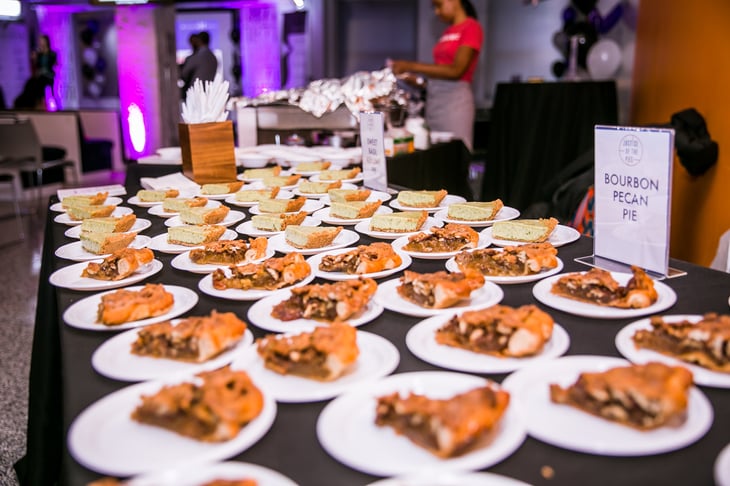 Since early 2016, 1871 has initiated and nurtured relationships with dozens of local vendors, hiring them repeatedly for meetings and events with a total expenditure in excess of $50,000 to date. 1871 has made dozens of introductions and leveraged its communications platform and extensive corporate and client network to generate additional visibility and business for participating vendors.
The program started as a grassroots effort when the 1871 team made the conscious decision to patronize diverse and woman-owned food vendors whenever possible. This initiative reflects 1871's wider efforts to examine every facet of our business and identify areas that could be improved in order to better achieve 1871's core value of fostering diversity and inclusion in the community. Jeanne Reidy, VP of Events and Content Development at 1871, speaks to the thinking behind the program:
"A collective lightbulb went on for our team. Rather than continuing to spend thousands of dollars every month with chains and major food corporations, we decided to invest in our own community, leveraging our substantial purchasing power to support local, diverse entrepreneurs instead. It is a simple business decision that has made a tremendous impact." —Jeanne Reidy, 1871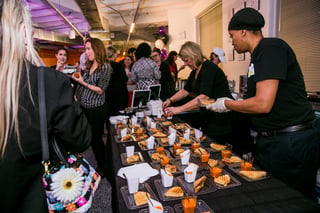 1871 is calling on all Chicago businesses and organizations to join in these efforts to support local diverse businesses with the power of the purse. With the support and participation of the Chicago community, 1871 aims to make ChiBuys a city-wide movement. Julie Felix, Head of Diversity and Inclusion at Mesirow Financial, was an early adopter of ChiBuys, even while the program was still growing legs.
"I recognized immediately that ChiBuys could be adopted within my own organization. I am grateful that 1871 is galvanizing the community on this front, and I believe that it's critical for all corporations and organizations - large and small - to come together in support of diverse businesses grown right here in Chicago. It's through conscientious and purposeful decision-making in defining and refining areas of opportunity - like where we spend our money - that we strengthen our local economy." —Julie Felix, Mesirow Financial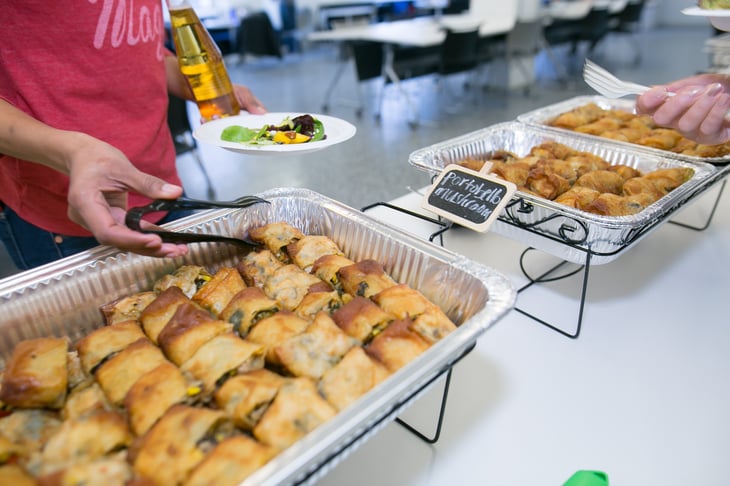 Additionally, 1871 has seen the value of the program extend far beyond its own four walls. As a membership organization with over 2,000 visitors a day, 1871's visible support of ChiBuys vendors has helped our minority entrepreneurial partners grow their customer base and advance their businesses. 1871's commitment to circulating its vendor list with dozens of corporate partners and event clients has led to increased sales, and has demonstrated that supporting small businesses in Chicago is achievable for nonprofits and corporations alike. Nikkita Randle, owner of Twisted Eggroll, was one of the first vendors to enter the ChiBuys program:
"1871 has been a total blessing to Twisted Eggroll. Honestly, 1871 is [our] number one supporter financially. The referrals have been a tremendous help - not just financially but through other connections with valuable companies." —Nikkita Randle, Twisted Eggroll
There are several ways Chicago businesses and organizations can get involved: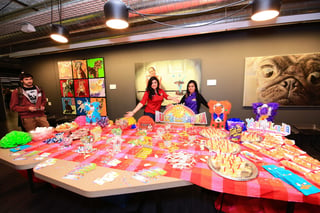 Eat! Order from one of these ChiBuys vendors, all of whom are highly recommended by the 1871 team. Organizations who patronize ChiBuys vendors will receive a digital sticker for placement on digital or physical materials to inform guests that the organization supports local, diverse vendors.
Share! Send the ChiBuys list to colleagues, clients, family and friends.
Host! Organize a introductory luncheon with ChiBuys vendors and your events, administrative, and marketing teams. Hear from them -- and taste! -- what they can offer. The 1871 team stands ready to help coordinate.
Taste! Attend the next quarterly ChiBuys vendor tasting, where 1871 will showcase many of the participating caterers. Check here for more information to come.
Pledge! Organizations and businesses who are willing to do any of the four actions above are eligible to sign on as an official ChiBuys partner by clicking here.
For more information, visit 1871.com/ChiBuys or email ChiBuys@1871.com.