1871 releases two new pilots, DGTL, powered by Exelon, & Small Business Initiative to support small businesses with virtual resources that enable entrepreneurs and small businesses to overcome challenges with content available anywhere, anytime.
CONTACT
J Blaszczykiewicz
Director of Marketing, 1871
j@1871.com
CHICAGO (October 20, 2020) – There has never been a more important time to encourage and support aspiring and active entrepreneurs and small business owners. They are the key to Chicago's economic recovery. In response, Chicago-based 1871 will unveil DGTL ("digital") and Small Business Initiative, two new pilots to energize small businesses and entrepreneurs across the neighborhoods of Chicago and beyond with tools like unique resources and access to industry experts at no cost. The introduction of these pilots underscores 1871's mission to inspire, equip, and support extraordinary businesses, whether they are an existing part of the 1871 community or not.
"Thanks to 1871's collaborative, data-driven partnerships, these exciting new pilots will support Chicago's rich entrepreneurial and small business community by enabling them to grow their businesses, strengthen their local neighborhoods, and share their story—and ours—with the world," said Mayor Lori E. Lightfoot. "Through its unrelenting mission of expanding opportunity across our communities, 1871 remains a centerpiece in Chicago's thriving tech ecosystem, putting us in a better position than any city in the nation to navigate this crisis and seize the incredible possibilities in the recovery that will follow."
"As the top ranked business incubator in the world, 1871 has created a culture of innovation and collaboration in Chicago's small business community. Now, this world-class incubator is making those resources and ideas, learned through nearly a decade of this work, available to Illinois entrepreneurs free of charge," said Governor JB Pritzker. "As Illinois continues recovering from the economic impacts of COVID-19, encouraging and supporting entrepreneurs across the state will be critical to ensuring the long-term success of the state's small business community. I want to thank 1871 for launching this initiative and providing Illinois' entrepreneurs the tools they need to succeed."
As 1871 steps forward to leverage their resources and enable small businesses, The State of Illinois and City of Chicago stand behind them.
"We at 1871 believe that entrepreneurial talent and aspiration is everywhere, but opportunity and access are not," said Betsy Ziegler, CEO of 1871. "DGTL and our Small Business Initiative were designed to meet people where they are - to engage when and where they can. We are piloting with 15 of our existing community partners and a number of small business owners and we look forward to rolling this out more broadly in 2021."
DGTL
Powered by Exelon, the DGTL pilot is a new learning platform that is 100% designed to meet the entrepreneur where they are, and allows them to succeed with flexible access to empowering content. DGTL is developed on NovoEd and includes 1871's core curriculum and supplemental workshops on leadership, communication, influence, problem solving, and more. Learn more about the DGTL pilot from Betsy Ziegler herself, by watching the introductory video hosted on the platform here.
Like 1871, Exelon is focused on empowering Chicago's communities. Whether through millions donated to nonprofits and community organizations, STEM education and jobs training programs, strong partnerships with diverse suppliers, and thousands of volunteer hours donated by employees, investing in the community is part of Exelon's mission and culture. The company is a long-time sponsor of 1871's Momentum and its Innovation Team has been an active part of the 1871 community since 2017. Brian Hoff, VP of Innovation at Exelon Utilities, has served on 1871's Board of Directors for nearly four years.
"Exelon is committed to powering a cleaner and brighter future for our customers and communities, and so we are incredibly excited to be part of and support such an innovative and dynamic venture," said Hoff. "1871 DGTL, powered by Exelon, will bridge traditional educational gaps to equip budding entrepreneurs with the tools and skills they need to become successful in an extremely competitive startup environment." View a short video welcome message from Brian Hoff.
"We feel strongly that the best ideas come when everyone in our organization and community is engaged in the innovation process and they have the resources they need to bring those ideas to life," says Chris Gould, Head of Corporate Strategy, Chief Innovation & Sustainability Officer of Exelon. "This on-demand learning platform helps to do that by democratizing the expertise and knowledge needed to innovate and create new solutions and businesses." Watch this short welcome message from Chris Gould.
1871 has partnered with the following community organizations in Chicago to test DGTL: Build Bronzeville, Chicago Urban League, Economic Strategies Development Corp (ESDC), Far South Community Development Corporation, Greater Englewood Chamber of Commerce, Illinois Hispanic Chamber of Commerce, Joseph Business School, LGBT Chamber of Commerce of Illinois, Life-House Group, Little Village Chamber of Commerce, OnWard House, Puerto Rican Cultural Center, Sunshine Enterprises, University CoWork and West Ridge Chamber of Commerce. It will continue to grow ties to the community as DGTL scales.
Each partner listed above will nominate 5 to 7 individuals in their communities who are early in their business process to join the pilot as learners at no cost. Approximately 100 neighborhood entrepreneurs will be piloting the platform from October until January 2021.
The DGTL pilot includes 1871's Explore track, the first stage of their core curriculum, that addresses turning a founder's idea into a business. DGTL will eventually house their Build, Launch, and Grow tracks as well. Curated from the experiences of over 250 founders who have already passed through the core program, DGTL gives learners access to world class curriculum designed by 1871 and delivered by experts, practitioners and serial entrepreneurs.
DGTL is asynchronous and offers users the opportunity to work at their own pace, no matter where they are. Designed for flexibility, DGTL is suitable for any founder, regardless of their background, industry, business model, or technology, and also covers foundational objectives. Learners piloting the platform will move through 3 educational pillars and 12 milestones within each pillar in each stage, which determine the topical content of the workshops in the course.
See the Explore syllabus at a glance below:
Pillar 1: Product Marketing & Strategy includes the following milestones: Customer Discovery, Design the Right Thing, Design the Thing Right, and Market Positioning.
Pillar 2: Startup Business Fundamentals includes the milestones: Legal & Financial Foundations: Formation, Idea to Business Model, Fluent in Tech, and Idea to Series A: Funding Options.
Pillar 3: Leadership & Development includes the following milestones: The Founding Team, The Startup Journey, Setting & Achieving Goals, Pitching Yourself and Your Idea.


DGTL will officially launch in January of 2021. For information regarding the pilot or how to join DGTL, visit 1871.com/membership/dgtl.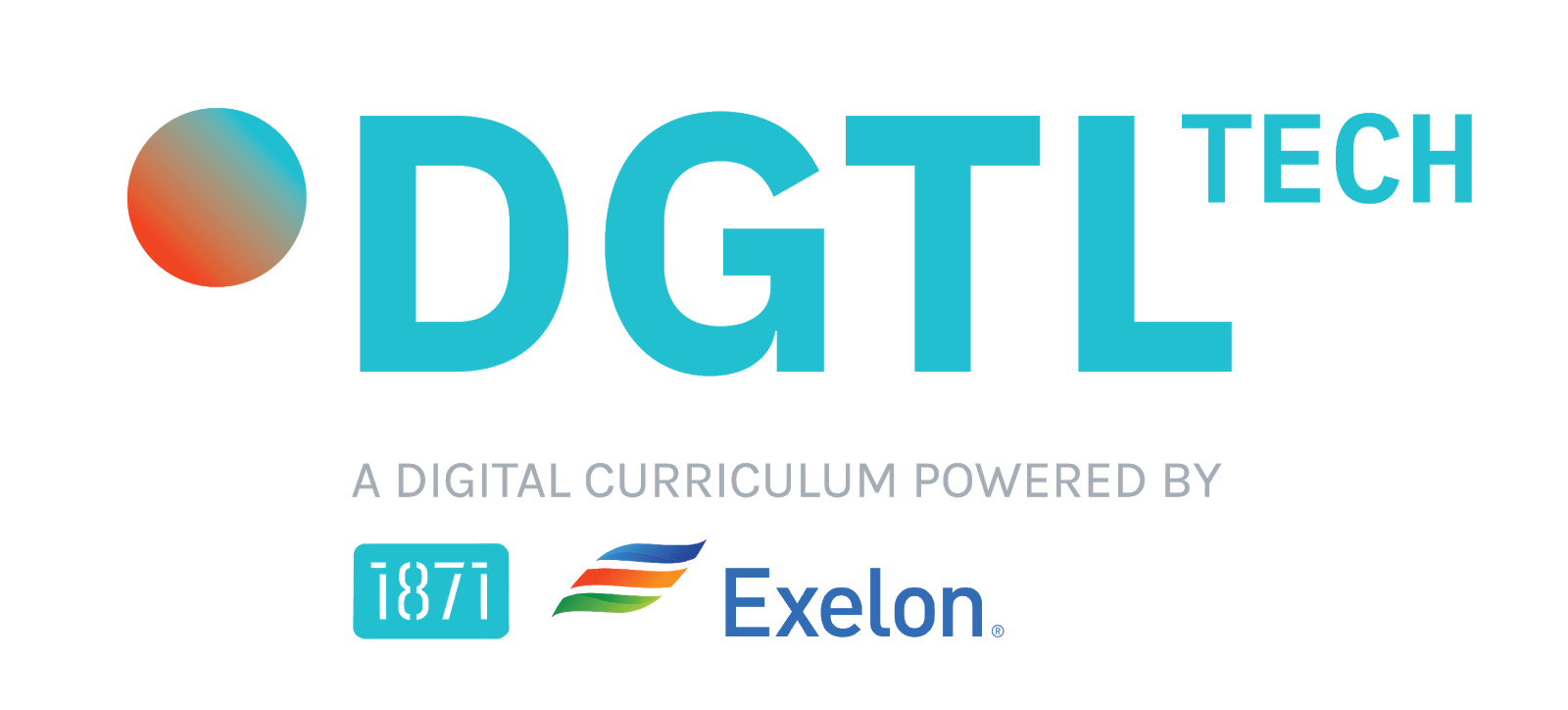 SMALL BUSINESS INITIATIVE
In addition to DGTL, 1871 has also launched their Small Business Initiative (SBI). The pilot provides free dedicated resources to small businesses in Chicago and across the Midwest that currently lack a digital presence or e-marketplace, so they can thrive in an ever-changing tech economy.
The SBI pilot was developed in response to the business impacts of COVID-19 and the need for a deeper connection into communities across Chicago and beyond. 1871 is excited to offer it as an opportunity for small businesses to overcome challenges and gain the tools they need to continue to grow.
"Engaging our partner ecosystem to help drive impact for small businesses was a natural next step," said Stephanie Miller, Vice President of Corporate Innovation at 1871. "We are excited to extend our work beyond our traditional tech founders to support small businesses operating across Chicago."
The SBI pilot gives small businesses an exclusive opportunity to access 1871's network and resources by way of a specialized online portal. Benefits of the portal include mentor matching, quick links to 1871 public events, recorded workshops from experts, and more. All of these opportunities are free of charge. Those who participate in the initiative will receive a digital badge.
The mentor matching feature of the pilot is an extremely motivating feature of the portal. Joiners can access ~20 mentors and book unlimited 45- or 60-minute sessions with them.
All non-digital small businesses are eligible to register to join SBI. Industries encouraged to register for the pilot include, but are not limited to: boutique retail, salons, service industry businesses, and function supports like finance, marketing and legal.
With the pilot comes an exciting new digital resource center for small businesses located publicly on 1871's website. The content hub includes hours of case studies, trends, webinars, tutorials, additional resources, and a downloadable PDF for remote viewing. This free, public resource will be added to regularly. View the new resource center directly.
More details about SBI, the small businesses resources, and links to register for the pilot can be found here.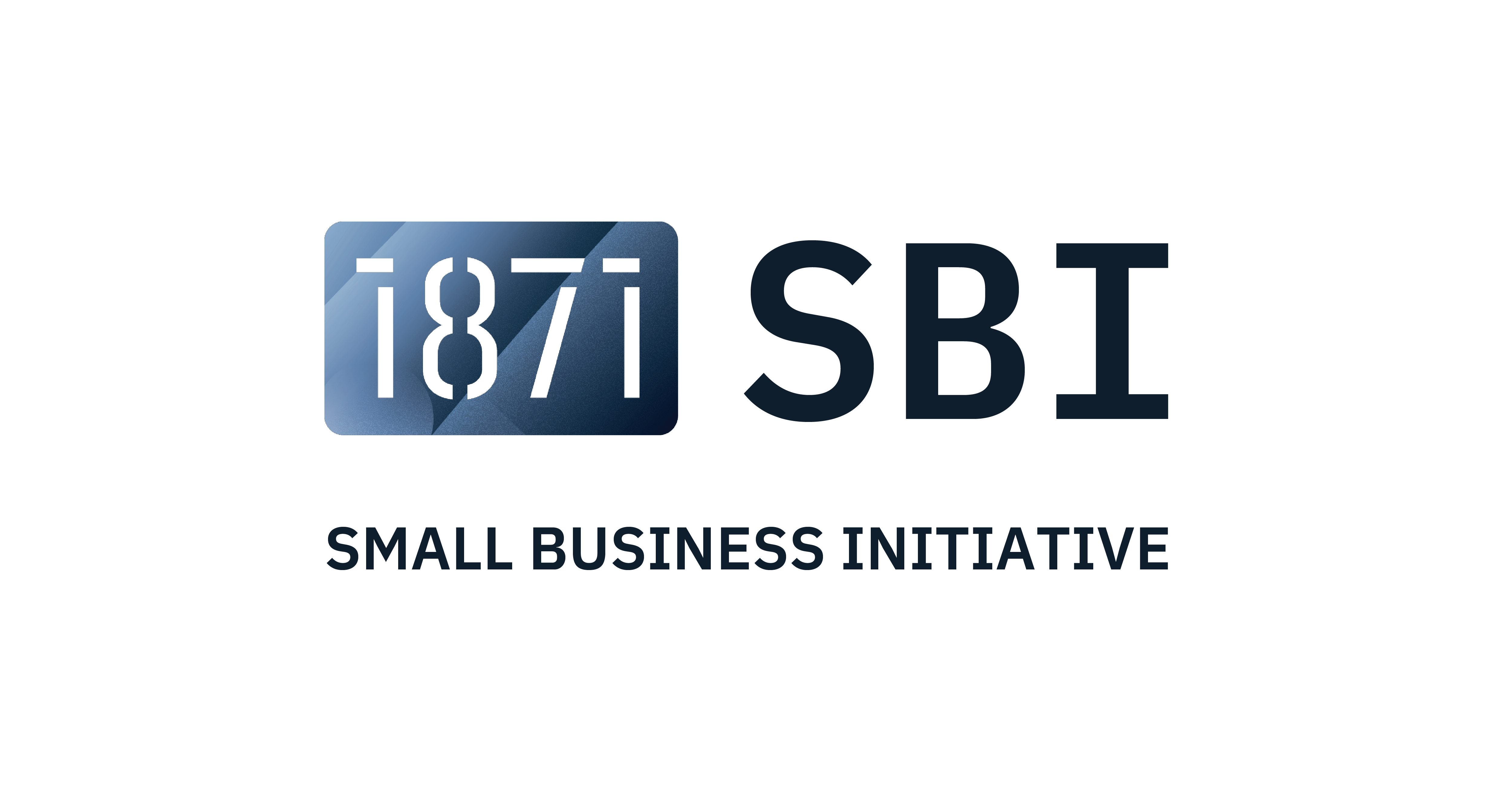 ABOUT EXELON
​Exelon Generation, a subsidiary of Exelon Corporation (Nasdaq: EXC), is the nation's largest producer of carbon-free energy, powering more than 20 million homes and businesses through a diverse generation fleet with more than 31,000 megawatts of capacity. Exelon Generation operates the largest U.S. fleet of zero-carbon nuclear plants with more than 18,700 megawatts from 21 reactors at 12 facilities in Illinois, Maryland, New York and Pennsylvania. It also operates a diverse mix of wind, solar, landfill gas, hydroelectric, natural gas and oil facilities in 19 states with more than 12,300 megawatts. Exelon Generation sets the standard for world-class power plant operations that produce clean, safe, reliable electricity, and is an active partner and economic engine in the communities it serves by providing jobs, charitable contributions and tax payments that help towns and regions grow. Follow Exelon Generation on Twitter @ExelonGen, view the Exelon Generation YouTube channel or visit exeloncorp.com.
ABOUT 1871
1871 is Chicago's technology hub and the #1 ranked private business incubator in the world. It exists to inspire, equip, and support founders, growth-scalers and innovators in building extraordinary businesses. 1871 is home to ~450 technology startups, ~300+ growth stage companies, and ~1,500 members, and is supported by an entire ecosystem focused on accelerating their growth and creating jobs in the Chicagoland area. The member experience includes virtual and in person access to workshops, events, mentorship, and more. The nonprofit organization has 350 mentors available to its members, alongside access to more than 100 partner corporations, universities, education programs, accelerators, venture funds and others. Since its inception in 2012, more than 650 alumni companies are currently still active, have created over 11,000 jobs, and have raised more than $1.65 billion in follow-on capital.