1871 announced today a new partnership with the Chicago chapter of the National Association of Women Business Owners (NAWBO), which will include an exchange of resources and event opportunities in order to better serve women entrepreneurs from both communities. NAWBO represents the collective voice of over 10.1 million women-owned businesses in the U.S. and seeks to advance the interests of all women entrepreneurs across all industries.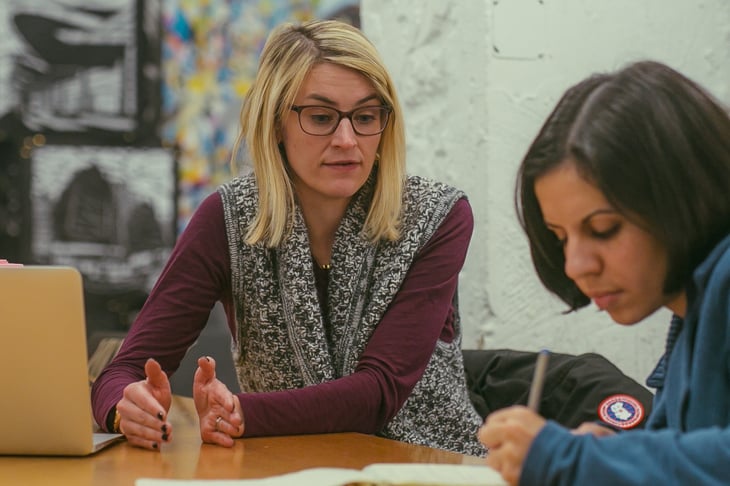 As a part of the partnership, NAWBO will help source new 1871 mentors, workshop facilitators, and event speakers and panelists from its own membership community of women business owners throughout the Chicagoland area. In 2018, NAWBO will host several events at 1871, including two TALKS Series, which feature keynotes by prominent women CEOs, entrepreneurs, and business leaders. NAWBO members will have the opportunity to contribute to the 1871 Member Perks Guide along with more than 50 other corporations and local businesses that offer discounted goods and services -- from enterprise software and consulting services to health and leisure activities -- which are exclusive to 1871 members. A member of NAWBO's leadership team will also hold a position on the Advisory Council for WiSTEM, 1871's incubator program for women-founded businesses.
"Developing a dynamic community where women's voices are front and center is critical to solving the challenges for women entrepreneurs in Chicago and nationwide. With 1871, we will be able to further strengthen our already incredible community of women leaders, raise their visibility citywide, and open doors of business opportunity for both groups. It's a win-win partnership and we're excited to take the bit." —Jennifer Masi, President, NAWBO Chicago
The NAWBO partnership is just one of many efforts spearheaded by 1871 with the aim of advancing and uplifting women in business, technology, and entrepreneurship. 1871 recently announced a three-year partnership with Young Entrepreneurs Academy (YEA!), whose Chicago chapter is the only chapter nationally to consist of all-girl cohorts. In Summer 2017, the 1871 team and community at large made a concerted effort toachieve gender parity in the 1871 mentor roster, which was accomplished by August. In November 2017, 1871 launched the ChiBuys program, which aims to direct purchasing dollars toward local women- and minority-owned caterers.
"We are witnessing a rising tide of organizations -- locally and nationally -- combining efforts to do even more good on a larger scale than any of us could accomplish alone," said Jeanne Reidy, Senior VP of Events and Content Development at 1871. "In partnering with NAWBO, both of our communities benefit from the exchange of knowledge and talent, and both of our organizations are able to expand our reach into new areas. We are thrilled to have NAWBO become a part of the fabric of the 1871 community." —Jeanne Reidy, Senior VP of Events and Content Development, 1871
Is your corporation interested in plugging in to our community? Learn about our Corporate Membership.
About NAWBO
Founded in 1975, the National Association of Women Business Owners (NAWBO) is the only dues-based organization representing the interests of all women entrepreneurs across all industries and with chapters across the country. With far-reaching clout and impact, NAWBO is a one-stop resource to propelling women business owners into greater economic, social and political spheres of power worldwide. Respected with elected officials in Washington, D.C. and state capitals across the country, recognized in the media as a thought leader on women's business issues, and joined with corporate partners and other non-profit organizations, NAWBO is the country's premier women's business organization. Visit www.nawbo.org/chicago for more information.