We're excited to partner with Truss, a leading online marketplace, to help connect entrepreneurs, founders, and startups with best-in-class office space.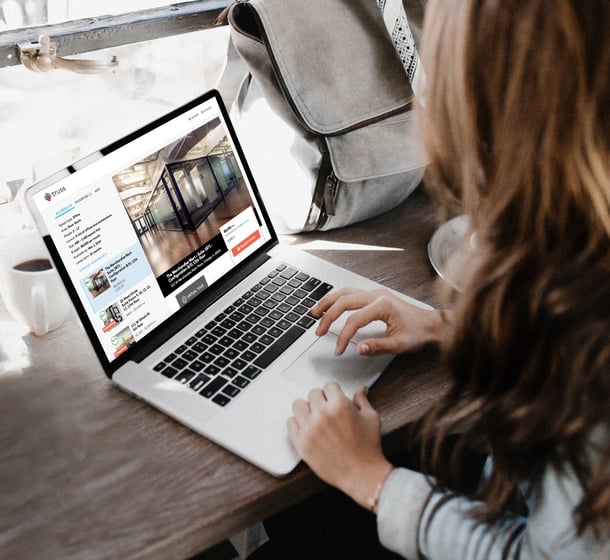 1871, Chicago's center for technology and entrepreneurship, and Truss, an award-winning marketplace for commercial real estate, announced today a new partnership to serve startup founders and entrepreneurs in Chicago.
Truss, a leading online marketplace to help small business owners find, tour and lease space, will now list 1871 spaces on their online platform including 3D tours of their options. Entrepreneurs and founders who are looking to add or expand office or co-working space can use Truss' platform to review and compare their options, including the amenities offered at 1871.
"1871 exists to inspire, equip, and support founders to build great businesses and ensure that they have access to all the resources that they need to thrive. We know that great companies start with great ecosystems. That's why we're thrilled to partner with Truss and provide Chicago's tech and startup community with a platform to identify the environments that will maximize their potential." – Betsy Ziegler, CEO, 1871
Additionally, as startups outgrow their space, they can use Truss again to find their next office space in the market or when adding another market. Truss will also offer support to 1871 members seeking real estate advice or consulting.
"We want to help Chicago's entrepreneurs find the right space for their businesses, either through 1871 or when they're ready to find their own space. We're thrilled they can do this on Truss' platform right from their own laptops or mobile devices," said Tom Smith, Co-founder of Truss. "This allows business owners to focus and grow their businesses while also using the startup ecosystem to network and share ideas." – Tom Smith, Co-founder, Truss
1871 provides work space, education, resources, and curated connections to help Chicago's entrepreneurs build and scale their business.