1871 and the Sun-Times Media Group are collaborating to bring you the the Insights Discussion Series, a series of four educational events that launches today with The Basics of Blockchain & Bitcoin, an in-depth presentation with industry experts on blockchain technology and its impact on business and society.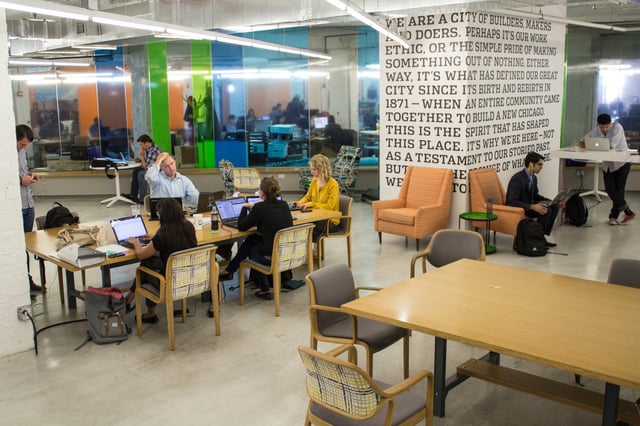 The topics of discussion include an overview of blockchain and cryptocurrencies, the potential uses of blockchain technology for business, government, the Internet of Things, supply chains, and data storage. Located right here at 1871, the presentation will run from 6:30 p.m. - 8:30 p.m. CDT. 1871 CEO Howard A. Tullman will present the opening remarks by highlighting Chicago's role in blockchain technology.
"We're excited to collaborate with the Sun-Times Media Group for this educational event series and this first discussion covering blockchain, a major technology that could shape our community and our world. We know that relevant tech and business trends are important to Chicago's growing community of creators and entrepreneurs. By working closely with the Sun-Times Media Group, we're able to share our insights join in the national conversation surrounding blockchain." - Howard A. Tullman, CEO, 1871
Other speakers and their topics include:
"We are excited to announce our Insights Discussion Series in partnership with 1871. Our first event, 'The Basics of Blockchain & Bitcoin,' will kickoff a series of discussions on timely and relevant topics in the news today. We hope the community finds these discussions insightful and informative as we continue to develop new and unique ways to engage with our existing and future readers." - Alison Laffe, SVP of Advertising and Marketing, Chicago Sun-Times
Tickets for the event are currently on sale for $20. Appetizers, beer, and wine are included in the ticket price. Interested parties can register to attend here.
Interested in plugging in to our community? Learn how we partner with corporations here.