1871 and the Illinois Hispanic Chamber of Commerce (IHCC) announced today the 14 businesses that will make up the third cohort of the 1871/IHCC Hispanic Technology Incubator, a joint program focused on fostering opportunities for Hispanic-owned technology companies.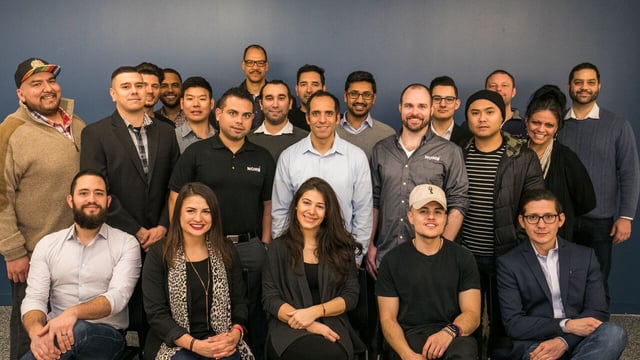 The 12-week program will help members navigate common startup challenges by providing technological support, educational programming, fundraising advice and introductions, networking opportunities, and other business resources. Cohort participants receive direct access to mentors from a variety of backgrounds and tailored content designed specifically for each company.
"We're thrilled to continue working with 1871 as we help our growing community of Latinx entrepreneurs thrive and prosper," said Omar Duque, President and CEO of IHCC. "This tried-and-tested program has yielded phenomenal results, and we're excited to provide the new cohort with the tools they need to grow their businesses." —Omar Duque, President and CEO, IHCC
The program was launched in November 2016 with an inaugural cohort of 12 Latinx-owned technology companies. Two cohorts have already graduated from the program, with each receiving 230 hours of instruction. Additionally, applications for the program doubled between the first cohort and the second. The 25 companies that have participated in the program have created 39 new jobs and raised nearly $2 million in capital.
"It's a privilege to partner again with the IHCC and further 1871's core values of diversity and inclusion. These efforts are key for our overall ecosystem because diverse and inclusive environments are paramount for innovation and business success." —Howard A. Tullman, CEO, 1871
Member companies in the third cohort include:
"I'm eager to participate in the third cohort and collaborate with other Latinx entrepreneurs," said Katherine Ramirez, Founder and CEO of adBidtise. "Through this proven program, adBidtise will be able to create even richer experiences for our clients and extend the value of their brand." —Katherine Ramirez, Founder and CEO, adBidtise
1871 has previously partnered with Chicago Urban League, CODE2040, ImBlackinTech, Ms. Tech, Code Latino, and many other organizations in an effort to increase opportunities for underserved entrepreneurs. The Hispanic Technology Incubator has been supported by sponsors including PNC Bank, JPMorgan Chase, and Wintrust Financial.
For more information on the program, visit 1871.com/HispanicTech.