1871 joined Columbia College Chicago to announce a partnership that will match Columbia students with 1871 startups to complete real client work as a part of the students' advertising and public relations course curriculum.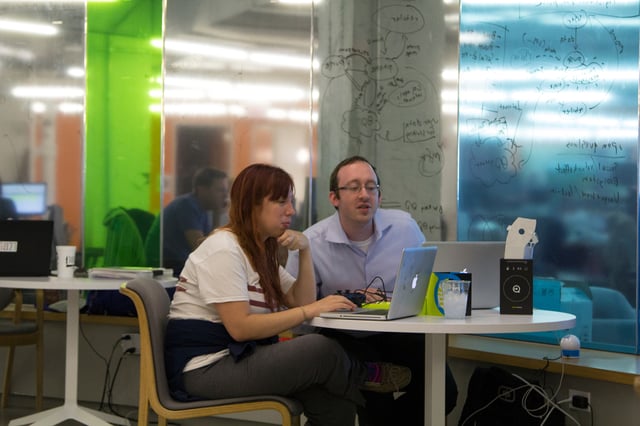 The program, which runs from January 25 to May 10, will pair 40 students with eight startups to help the students gain hands-on job experience and build out their portfolios.
"We are proud to work with Columbia College Chicago and provide their students with real-world work experience. This partnership adds value for students by equipping them with relevant on-the-job training, which is necessary to stay competitive in today's workforce, and also benefits 1871 member companies by expanding their public relations capabilities and assets." - 1871 CEO Howard A. Tullman
Participating students will handle a variety of advertising and public relations tasks for 1871 member companies including research, content development, creative strategy, and social media.
Member companies include:
"We believe this partnership is important as the students have a wonderful opportunity to develop real work in real time for a variety of 1871 startups. This is unique to the communication department at Columbia and provides the companies involved with produced work, while helping students build their portfolios and understand how to effectively communicate and deliver work to clients." - Kevin Christophersen, Associate Professor for the Communication & Media Innovation Department at Columbia College Chicago.
This program marks the second partnership between 1871 and Columbia College Chicago. Both organizations previously collaborated to hold a similar semester-long program in which participating students completed real client work for 1871 member companies. This effort reflects1871's continued commitment to Chicago's startup and education communities.
In addition to its partnership with Columbia College Chicago, 1871 also collaborates with seven Chicago-area university partners to hold Campus 1871, an annual, weekend-long event where students participate in realistic and immersive startup simulations.