Building a digital product isn't easy. That's why we recruited the help of some experts to share their insights, tips, and know-how on the subject. At the second session of 1871's Groundwork series -- a set of public workshops focusing on foundational topics for fledgling entrepreneurs -- Kate Samuels, Ryan Francis, and Zak Kates discussed different approaches for building a product as well as tips to minimize complications and boost success.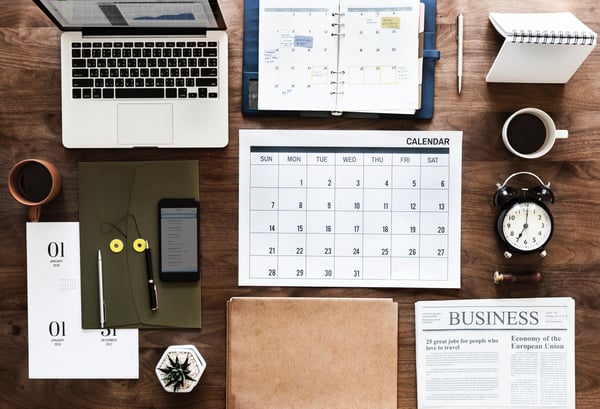 You don't need to be technical in order to start a tech company. You do, however, need to find the right developers and designers to support your business idea and build your product. When thinking about development, there are different roads entrepreneurs can follow -- each with its own distinct opportunities and challenges.
The first question entrepreneurs need to ask themselves is if they want to build their digital product in-house. With in-house development, a startup will hire developers to join their team and build the product internally. Outsourcing options include hiring a local development company, individual developer, or an individual or team of developers located abroad (called offshoring).
Development shops and independent developers were both lauded as practical options. They're available locally for meetings which improves communication and provides an opportunity for them to get a deeper understanding of your vision, and they're able to offer feedback and help you think strategically about your product. The bonus with development shops is that you get a greater wealth of experience -- designers, front-end and back-end developers, and product people who have a sense of the market.
Offshoring was described as "treacherous territory" with nightmare outcomes. "You tell the developer what you want them to do, and they build it. They don't know enough to question or push back because developers often swap in and out." To ease the process, Francis recommended having very clear technical specifications and a list of requirements.
Founders shouldn't worry that others are going to steal their business idea. An idea is just one small piece of the puzzle in what it takes to build and sell a product and most people are not going to be able to execute all of the pieces necessary to make this happen.
In fact, getting feedback upfront was described as "invaluable," as you're able to gauge if people actually want your product in their lives. Upfront feedback will ultimately decrease the number of changes you'll need to make to your product later on.
On the topic of NDAs (non-disclosure agreements), the consensus was that they're unnecessary and are likely to lead to less meetings rather than more. Making everyone around you sign an NDA just means that others aren't able to spread the word of your groundbreaking product to potential hires, investors, customers, and partners. A conversation about your vision is more likely to lead to a beneficial connection than the pillaging of your idea.
A Lean Build is a Happy Build
The first iteration of your product is going to be an MVP (minimum viable product) which is a platform or app in its most simplified form. "Everyone makes the mistake of wanting to overbuild their solution. Whatever you think you need to build, you probably need to build half of that," said Francis.
Kates said that this approach helps founders focus on building out their product by a magnitude of 10. "At the very beginning, build your product so that it'll work flawlessly for your first 10 customers. Once you have those first 10 customers, then think about iterating your product so that it works flawlessly for 100 customers. Once you reach that point, then think about building for 1,000 customers, and so on and so forth."
If you do decide to use an outside developer or development shop, don't be afraid to thoroughly vet the hire. "Ask the developer or shop for references. Ask them how the product they built worked six months later. Ask about what problems they had with a build. Don't be afraid to beat them up," said Samuels. Developers should be able to provide examples of previous work and provide a timeline for incremental pieces or features of the product that they're building.
The panelists unanimously agreed that the ideal option for development is to bring on a Chief Technical Officer (CTO) who shares your vision, is willing to work for equity, and can provide feedback on the product. However, finding a CTO is easier said than done. Networking and attending events targeted at engineers and developers (think a Ruby on Rails meetup) best positions a founder to make the right connections.
"Your decision on who you bring onto your team early on is one of the most important decisions," said Francis. Ensuring that there's philosophical and personality alignment in a CTO is essential to company success.
Finding and vetting a technical team to build your product isn't a walk in the park, but if done thoroughly and thoughtfully, it's something that can ultimately save you a lot of time in the long-run and position your product and company for greater success.
Would you like more startup insights? Then make sure you reserve your spot at our next Groundwork workshop, How to Fund Your Startup.