1871 is dedicated to helping provide pathways to innovation for disinvested communities and any entities doing so on a day-to-day basis are inspirations to us.
This Black History Month, we would like to highlight some of Chicago's community organizations that are doing the work of supporting black businesses and business owners every day of the year!
Our friends at organizations such as West Side Forward, the LGBT Chamber of Commerce, Joseph Business School, and Teamwork Englewood may all have different ways of doing it, but ensuring that diverse entrepreneurs and communities are flourishing is central to the fabric of each of these organizations.
West Side Forward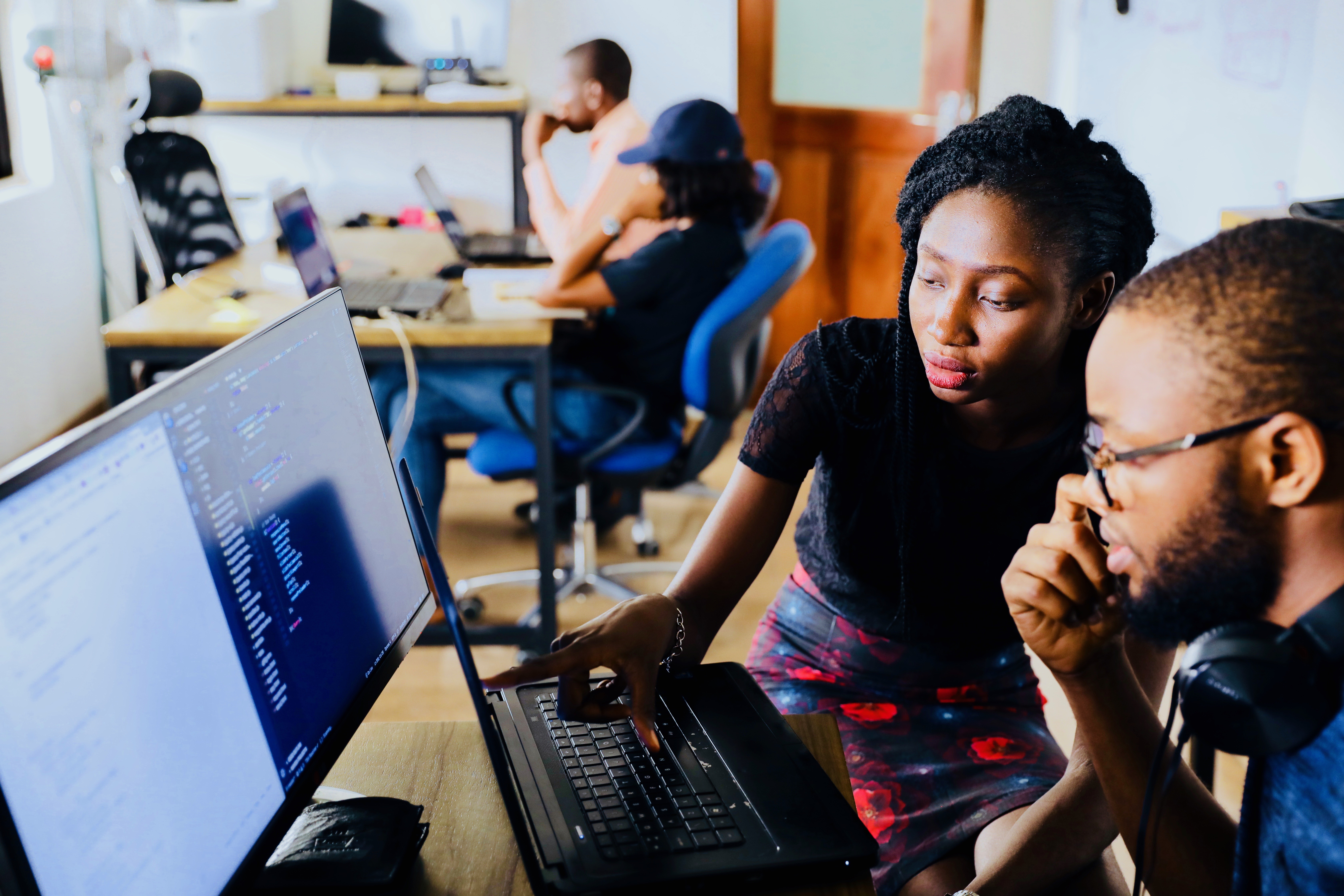 Formerly known as Bethel New Life, West Side Forward has spent the last four decades focusing on the revitalization of Chicago's oft-neglected West Side. Serving primarily black and brown communities, WSF asserts that "to transform Chicago's West Side the focus must be substantially reducing poverty utilizing tactics that will move 63,000 people into skilled work that can sustain their families."
West Side Forward has a number of programs in their portfolio, including a business accelerator for businesses on Chicago's West Side that make at least $25,000 per year in sales, career training for many specific industries such as Advanced Manufacturing, and Justice Impacted Entrepreneurship Training — a series of free entrepreneurship workshops designed specifically for individuals impacted by the justice system who have aspirations of becoming an entrepreneur.
Two of their programs, Tech StartUp ⁠— training to launch your app or invention into a tech company ⁠— and Business StartUp ⁠— training for early stage businesses ⁠— are accepting applications currently for start dates in March 2020. If interested, check out their website!
The Organizations of Englewood
Englewood is the neighborhood upon which Chicago fearmongers rest all of their misinformed rhetoric. Built up around the time of the World's Columbian Exposition in the 1890s and reaching its population peak in the 1960s, Englewood has experienced a drastic drop in residents since. However, a myriad of organizations and individual Englewood residents are working diligently with the hopes of community transformation.
In Englewood, economic revitalization comes by focusing on all things green. "Go Green on Racine- an Englewood Rising Project" is a partnership between Inner-City Muslim Action Network (IMAN), Teamwork Englewood, Resident Association of Greater Englewood (R.A.G.E) and E.G. Woode.
"Go Green on Racine" is a cutting-edge initiative to develop a thriving green node in the heart of Englewood by, with and for residents, and aligned with Englewood Quality of Life plans. Located around the 63rd & Racine intersection that connects Englewood and West Englewood zip codes 60621 and 60636, strategically close to the 63rd Street bus corridor and the closed Racine Green-Line station, it will introduce three capital assets: a Fresh Market Co-operative; a mixed-use housing, retail, and community development; and a hyper-local recycling enterprise repurposing the vacant Woods Academy.
Join these organizations on Thursday, February 27th at 1207 W. 63rd Street (63rd & Racine) for a groundbreaking celebration as they officially begin construction on the Go Green Fresh Market — the first phase of the Go Green on Racine project.
Joseph Business School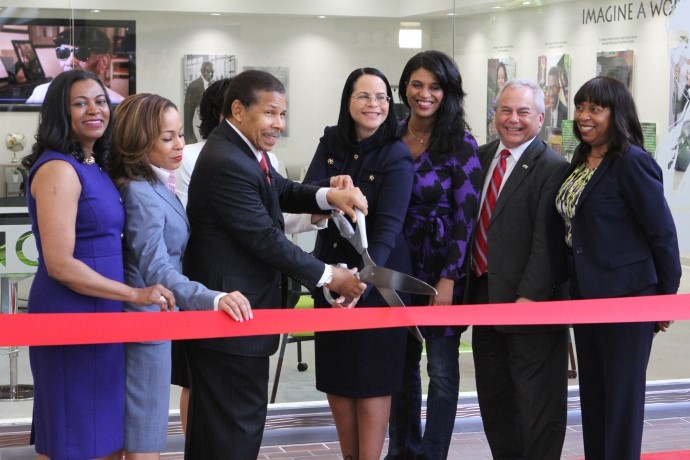 The Joseph Business School (JBS) in Forest Park, Illinois, has been training entrepreneurs, especially of color, for more than two decades.
Its vision, set forth by founder Dr. Bill Winston, is to eradicate generational poverty by raising up entrepreneurs whose companies will create wealth, jobs, and opportunities that will transform desolate areas into flourishing communities.
And it's been successful.
JBS has opened 22 partnership locations on five continents
80% of JBS students come from low-to-moderate income areas, and 70% open businesses in these areas
Businesses earn 2.5 to 4 times the national average in sales revenue within two years
1,300 jobs created and retained (2018 statistic)
JBS offers campus and online programs along with a Small Business Development Center (SBDC), Procurement Technical Assistance Center (PTAC) and International Trade Center (ITC). It also leases office space and is a Pearson Vue Testing Center site.
Perhaps most notable is R.I.S.E. (Restoring Inheritance and Stewarding Excellence), a prison outreach that teaches business and entrepreneurship within 11 facilities statewide including Cook County Jail. The R.I.S.E. mantra is "turning jails into boarding schools," based on the belief that successful re-entry into society begins in prison.
The school's rich history starts with Dr. Winston, a highly decorated U.S. Air Force fighter pilot and former corporate executive turned ordained pastor and global ministry leader. Born in Tuskegee, Alabama, Dr. Winston was inspired by the educators, scientists and legendary Tuskegee Airmen who surrounded him growing up.
Among his role models are Booker T. Washington and Dr. George Washington Carver, the African-American botanist who revolutionized the economy of the South at the turn of the 20th century by discovering over 300 uses for the peanut and over 118 uses for the sweet potato and soybean. In 2018, Dr. Winston opened the Carver Innovation Center, a maker space and fab lab, in his honor.
To learn more about Joseph Business School, please visit JBS's website. Register for their upcoming Business & Leadership Conference, Unleashing Your Greatest Potential, on March 20―21, 2020.
LGBT Chamber of Commerce of Illinois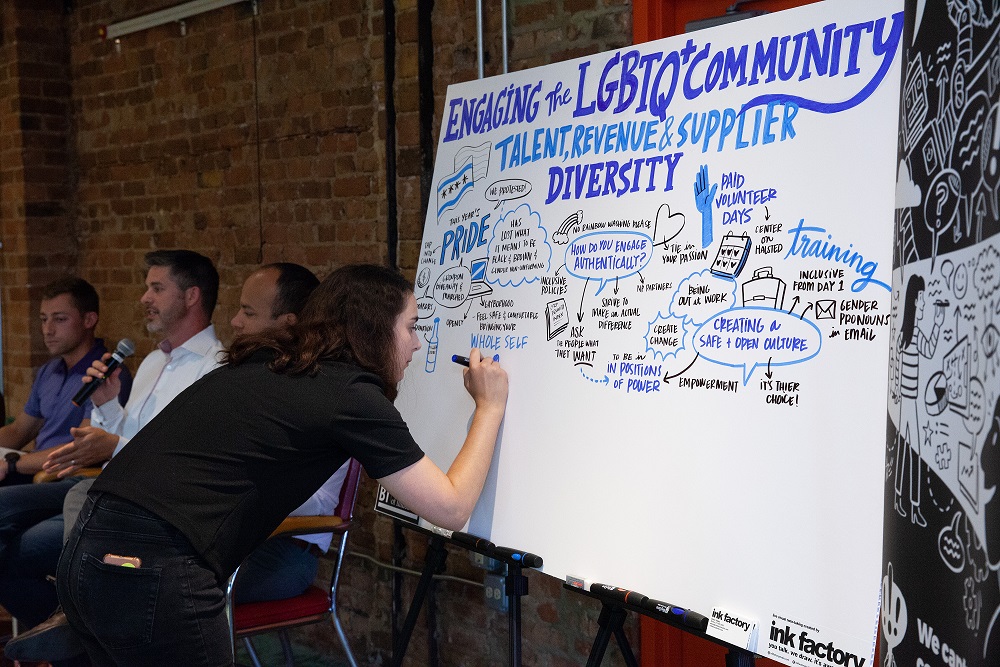 As is implicit in their name, the importance of diversity is at the center of the LGBT Chamber's mission: "To promote economic opportunities for the LGBT community by being an advocate and resource for all member businesses that encourage equality." In addition to promoting their members and increasing their exposure within their immediate community, the Chamber works hard to champion LGBT business interests to state and city government.
On Thursday, February 20th, the LGBT Chamber of Commerce of Illinois hosted their 3rd Celebration of Black LGBT Business Excellence. An excellent display of intersectionalism, the event featured Vince Williams of the YWCA Metropolitan Chicago and Small Business Development Center as moderator. He was joined by Roxanna Daniel (CEO, TAJ Development Corporation), Liu Montsho (Senior Training & Development Consultant, 360 HR Solutions), and Seke Ballard (CEO, Good Tree Capital) as they reflected on their own business journey.
Please follow, support, and reach out to these organizations if you are interested in the work that they do.
If you're interested in learning more about the work that 1871 does with various communities around Chicago or in partnering with 1871, reach out to Diana Lopez-Obaldo at diana@1871.com.