1871 held its latest quarterly Fintech Forum, in partnership with Capco, to showcase thought leaders in the fintech space and increase the interactions between startups and corporate partners in this critical and rapidly expanding area. Read on for a few key takeaways and some cybersecurity tips from our experts.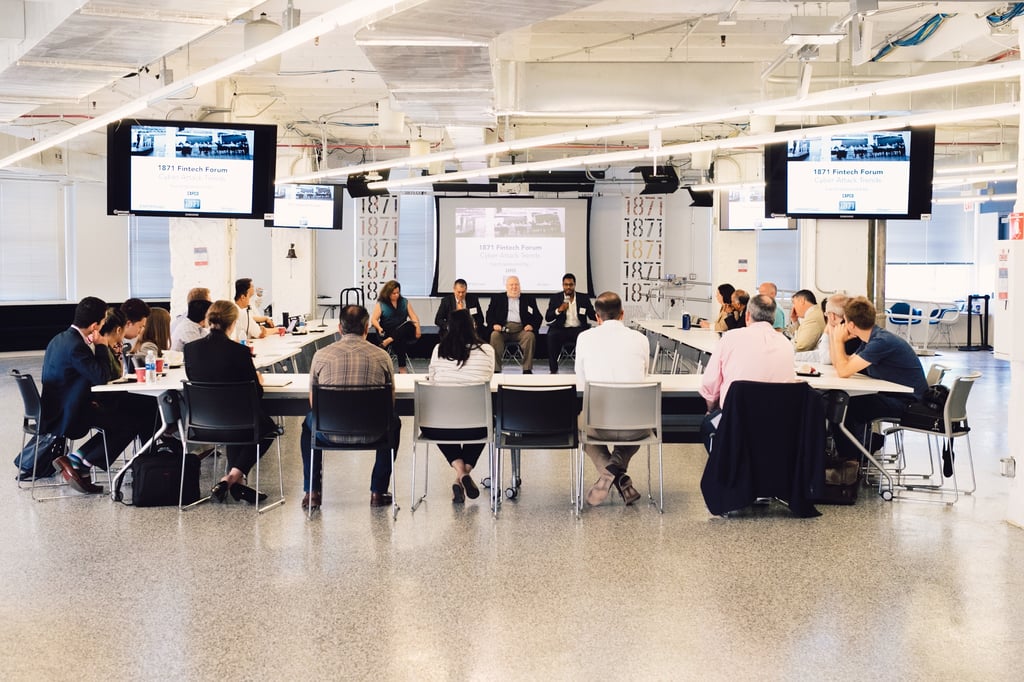 1871's fintch startups and industry experts met to discuss cybersecurity at the latest 1871 Fintech Forum event.
The latest Fintech Forum was held on July 21st and the discussion dove into current and future cyber attack trends, a topic that is front and center among current concerns for organizations both large and small. As the Internet and digital world play a larger role in our lives, cyber attacks are occurring at an increasingly rapid pace. These attacks target computer information systems, communication networks and personal devices through innovative and complex means.
The forum featured an engaging expert panel with Steve Locke from Northern Trust, Scott Ramsey from Capco, Isaiah Sarju from Evolve Security Academy and Finmate.io, and moderator Lisa Portnoy from Ernst & Young. Attendees of the Forum included 1871 corporate partners and 1871 startup members.
Here are a few key takeaways from this quarter's Fintech Forum and some cybersecurity tips from our experts:
Cybersecurity Doesn't Have To Be a Mystery.
There is a difference between a cyber risk and a cyber threat. A risk is the potential loss or damage of an asset; a threat is the deliberate exploitation of that asset through an attack. "We live in a world where cyber risk is everywhere", Scott Ramsey explained.
Expert Tip: In order to protect your organization against the very real risks and threats of cyber security and take a step towards demystifying the subject, Isaiah Sarju recommends performing breach simulations on a regular basis.
Your Organization Needs to Predict and Defend Itself Against Cyber Attacks.
First, identify your business objectives and map out how your data flows through the organization as a process, then assign potential risks to various steps within the process. Second, identify the weakest links within your technology — remember that all software is fallible. Third, perform penetration tests. Fourth, hire, educate and train the right resources to defend against cyber threats.
Expert Tip: If you operate within the Fintech space, you should be performing penetration tests multiple times per year.
Which Domains Within Fintech Are Most At Risk?
There will always be increased risk among retail banks that use single factor authentication. And of course, any bank not investing in security efforts is at increased risks of cyber attacks.
Expert Tip: If you operate within the financial industry, you should have multiple lines of defense against cyber attacks. Comply with audit controls and regulatory requirements in order to defend your organization against all threat actors.
All of the experts on the panel agreed that preparing for a large-scale cyber attack is important for your organization. They explained that while it's important to protect your technology, cyber threats will be ongoing and the critical line of defense lies within your people and processes.
Expert Tip: Take the time to educate your personnel on what to look out for in terms of cyber risks and threats; human errors lead to penetrations by threat actors most of the time. Ninety nine-percent of all cyber attacks originate through email and it's important to keep in mind the role human behavior plays in these attacks — knowing what to look out for is only half the battle.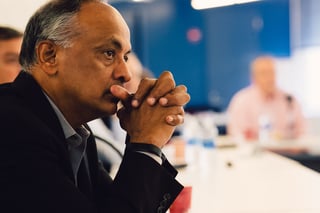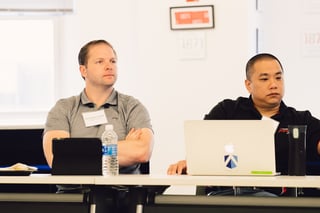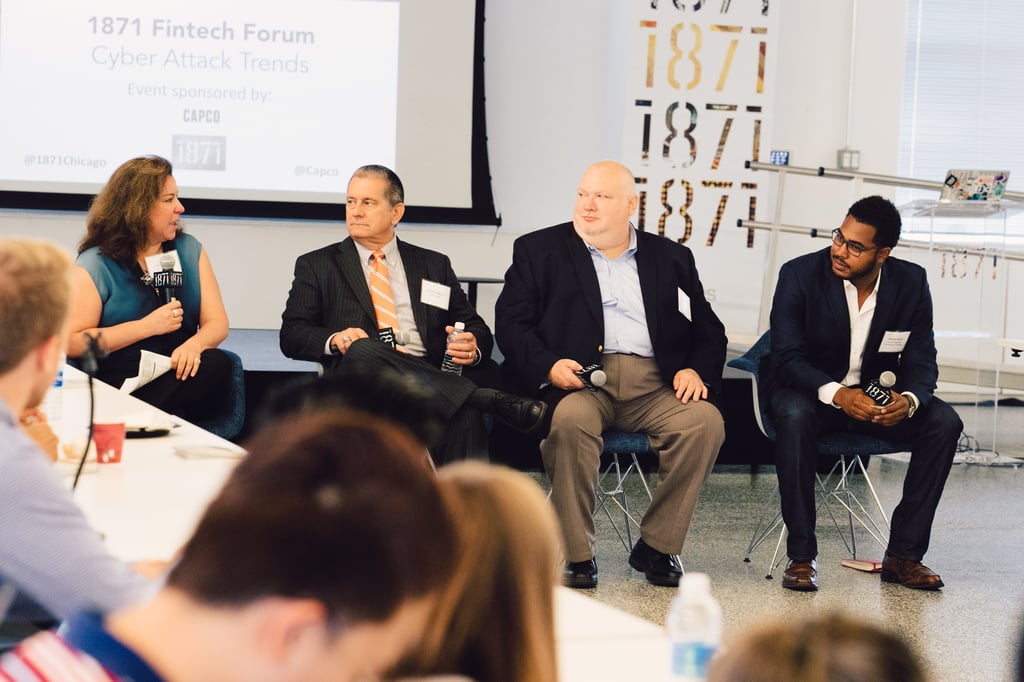 (Left to right) Moderator Lisa Portnoy, Ernst & Young; Scott Ramsey, Capco; Steve Locke, Northern Trust; Isaiah Sarju, Evolve Security Academy and Finmate.io
The Fintech Forum is an ongoing series to promote a closer relationship between the innovative startups and the many corporations we partner with in the Fintech space. The next Fintech Forum will take place in October at 1871. To join the conversation, contact bizdev@1871.com.