1871 mentor and McEntee Law Group Managing Attorney Fiona McEntee shares the work her firm has done to support the potentially stalled International Entrepreneur Rule and what the startup community needs to do to support efforts to make sure it is not threatened.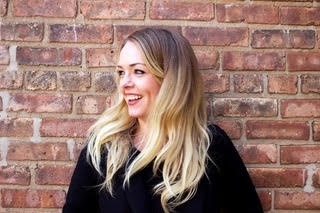 As members, mentors and friends of 1871, we have access to tremendous knowledge. We also have an opportunity to share that knowledge should we so choose. We can choose to share this knowledge to empower ourselves, our co-founders, our colleagues, our employees, our clients, our friends, and our neighbors. We as a community can also choose to have discussions, and right now, there is a critical one to be had.
The United States may soon be shutting its door to the best and brightest foreign entrepreneurs the world has to offer. The long-awaited and much anticipated International Entrepreneur Rule (IER) -- commonly referred to as the "Startup Visa" -- due to take effect this summer has been put on pause. The current administration recently announced that it is delaying the implementation of the IER program until at least March 2018 with a view to potentially eliminating it in its entirety.
What would America look like today if the foreign-born or first-generation founders and co-founders of Apple, Google, AT&T, Budweiser and PayPal had cultivated their high-potential companies elsewhere? It will likely come as no surprise to many to know that 40 percent of Fortune 500 companies were founded by an immigrant or the child of an immigrant. That's a statistic that bears repeating -- one that we can and should readily share and celebrate with our co-founders, our colleagues, our employees, our clients, our friends, and our neighbors.
As it stands, there is a colossal gap in the immigration system. Hard as it may be for some to believe, it is frequently the case that international entrepreneurs with innovative ideas and even financial backing do not have access to a feasible visa option.
One that would allow them to come to, or remain in, the United States to cultivate their business, stimulate the economy and create American jobs.
For years, stakeholders in the tech and startup community have campaigned for a solution to this flawed immigration system. It appeared that the efforts had paid off when the Obama Administration announced the implementation of the IER to fill this gap. The IER was carefully and deliberately formulated. Stringent requirements were set out to ensure that only the "best and the brightest" could avail of the IER. Only those entrepreneurs who had already received significant funding from seasoned investors ($250,000) or through government grants ($100,000) would have been eligible. Further, the overarching requirement in the final IER rule was that the international entrepreneur's stay in the U.S. must provide a "significant public benefit" through the substantial and demonstrated potential for rapid business growth and job creation.
McEntee Law was extremely proud to stand with FWD.us (founded by Mark Zuckerberg of Facebook and Bill Gates of Microsoft amongst others), with 1871 members and with the other key stakeholders in the immigrant entrepreneur community by advocating for the much-needed reform in this area. During the formulation of this rule, we, as stakeholders in the startup world, also shared our knowledge with the administration and it made a difference. The proposed rule was announced and we had the opportunity to share our knowledge and make public comments on the suggested requirements. We were thrilled to see that the final version of the IER incorporated some of our feedback and the requirements were revised accordingly.
Thus, it will come as no surprise to imagine how severely disappointed we all were when the current administration announced that it was delaying, and possibly eliminating, this program. However, now is not the time to give up.
Just this week, a lawsuit was filed by prospective entrepreneur applicants under the IER -- companies founded by potential applicants and the National Venture Capital Association. They allege that by halting the program one week before it was to take effect, the administration's actions are unlawful under the Administrative Procedures Act.
Us stakeholders once again have an opportunity to share our knowledge. We can share the stories of our immigrant co-founders, our colleagues, our employees, our clients, our friends and our neighbors with the administration, with the media. We can share how their dream is, like ours, the true American dream and we can hope that, once again, the sharing of our knowledge will make a difference!
Fiona McEntee is the Managing Attorney of McEntee Law Group, a full service immigration firm that handles business, entertainment, and family immigration matters, in addition to removal and deportation cases. Fiona is an immigrant from Ireland and has been practicing U.S. immigration law exclusively for the past ten years. Fiona routinely works with startups and technology companies, and has been a proud mentor at 1871 for over two years. Most recently, Fiona has become a national media spokesperson on immigration issues, and was featured on MSNBC, CBS, Fox Chicago, BBC Radio, RTE Radio in Ireland, Nationwide News Network in Kingston, Jamaica.