Today, 1871 launches the 1871 Advanced Member Program (AMP), a program geared toward later-stage companies which are scaling and have reached specific industry benchmarks determined by 1871. This is 1871's latest offering to ensure the best and brightest companies are supported with resources relevant to their stage of growth.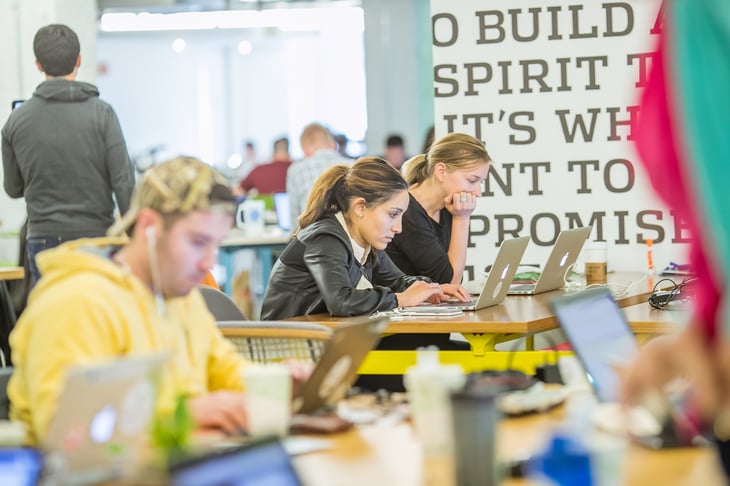 "As the needs of our member companies continue to evolve, it is imperative that we adapt our offerings to better support their growth. The 1871 Advanced Member Program will give scaling companies the specialized tools and support they need to achieve the next level of their development." —Howard A. Tullman, CEO, 1871
Companies will be selected and invited to participate by the 1871 Team. Companies that believe they meet the criteria for the program may also self-nominate for consideration. The 6-month program, consisting of a cohort of approximately 15 companies, will start in January of 2018 and will provide specialized programming, mentoring, resources, and stage-specific support to companies that have a developed product and are looking to expand their market presence.
AMP will expand on 1871's current educational offerings and provide a specialized monthly workshop curriculum for participants based on topics of interest for companies in their specific stage of growth. Companies will gain access to a roster of 20-30 high-level mentors who have been selected based on their exemplary background and relevance for mature and scaling companies, and will be paired individually with a "super mentor," an 1871 board member or corporate partner who will work with the company throughout the duration of the program.
1871 will leverage its extensive community to provide unique opportunities for AMP companies, including curated activities to engage with Chicago venture funds and investors and facilitated introductions to 1871's network of corporate partners, board members, and sponsors.
"There are so many innovative and passionate entrepreneurs at 1871 who need additional support to 'amp up' the progress they've already made. 1871 is a place for companies from all industries and stages of growth, and, with AMP, we continue to affirm our commitment to helping all types of companies in the Chicago community." —Kat Rokhlin, Community Engagement and Content Manager and AMP facilitator, 1871
Applications open November 15 and will be accepted through December 1, 2017. Selected companies will be notified in December 2017.
For more information about AMP and to apply, please click here.
Please reach out to AMP facilitator Kat Rokhlin at kat@1871.com with questions.