Simple 1871 fact -- the people make the place. Today we chat with Kyle Bradley, Founder of Nava Print Studio, about his work with emerging artists and the challenges of entrepreneurship as part of the Our 1871 series.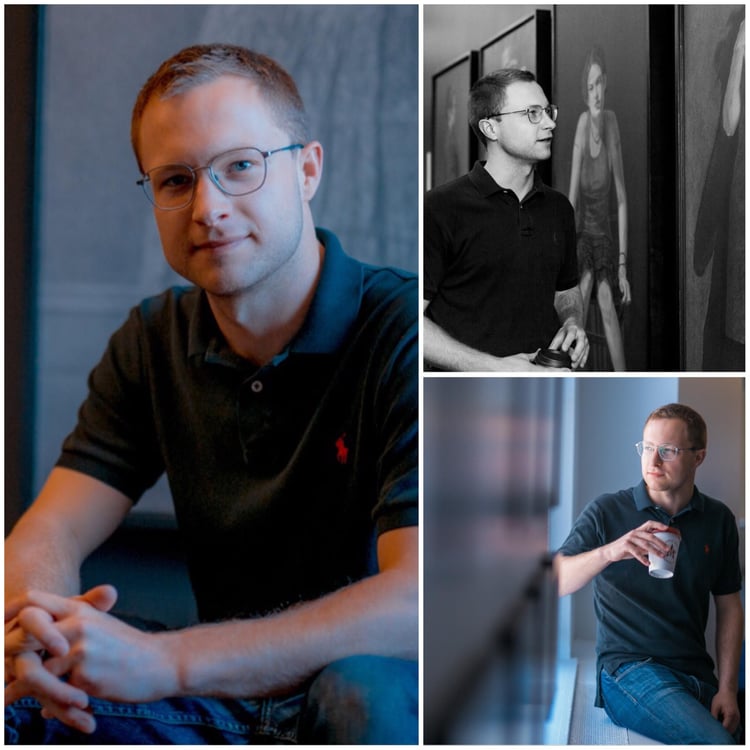 Nava helps to unlock the magic and mystery of fine art photography. Associate and guest curators carefully select contemporary photographs for each collection, which are then made available for purchase. The best part? Anyone can have their artwork considered for future collections -- learn more and submit here.
The Big Picture Problem
As an artist, being represented in a gallery is rare, and this often happens after several years of engaging in a serious art practice. Recent BFA grads and independent artists will participate in group shows, but sales are generally few and far between. I studied the models and environments available to artists not yet represented by galleries. I went online, I read books, and I met with both gallerists and artists.
You have marketplaces, but no serious emerging artist will put work on Amazon -- that's just not how it works. You also have pretty websites that are effectively galleries, but I concluded that the cream of the crop of artists without established markets did not have their work on any of these platforms. Artists basically wait it out until being picked up by a reputable dealer or gallery.
Partnering with a guest curator for each collection was a turning point for Nava. This constituted a novel and compelling model. Moreover, Nava enables more people to own artwork of extremely high merit. The artists are connecting with a group of collectors and earning money.
On Inspiration
I'm meeting a lot of artists. Some are beautiful and wildly intelligent people. This inspires me.
Real Talk
I'm extremely self-critical and ambitious, but I have implemented tools/rules to make sure I don't totally burn out, which happened to me years ago, and I was in a dark place. Going to movies and working out are critical.
How do I approach challenges and adversity now? Feel depressed, sleep, and then tomorrow is a new day. The world is not coming to an end. It's really about your perception of these negative events.
Constantly create motion. You are not going to be magically handed the keys to success. At the end of the day, shut up and build it.
On Diversity
There are deeper issues at play. Our education system is failing a lot of people. Systemic problems result in many industries lacking diversity. On a personal note -- I want to increase diversity in the collections released by Nava. For the next collection, I will have a dedicated associate curator for sourcing underrepresented artists. You have to do something. You can't just sit on your hands.
Follow Nava on social media @navaprintstudio: Facebook
#Our1871 is a series of articles, photos, and videos introducing you to the amazing people who power our community.