10 Women-Led Startups to Participate in 10th Cohort; 12-Week Curriculum-Based Course Has Now Graduated 120 Companies and Created 715 jobs.


PRESS RELEASE | Chicago, IL | September 16, 2019
CHICAGO (September 16, 2019) -- 1871 announced today the 10 companies that will make up the 10th cohort of WiSTEM, an accelerator program that connects women entrepreneurs to capital, community, and technology resources.
1871 designed the WiSTEM program to provide early-stage female founders the unfair advantages required to develop, launch, and build tech businesses faster. The 10 entrepreneurs selected for WiSTEM Cohort 10 will take part in the newest iteration of the intensive 12-week curriculum. In addition to mentorships, facilitated introductions to investors, and curated programming, this cohort will be more tightly integrated into 1871 programming, as 1871 launches a new set of workshops with a core curriculum that WiSTEM companies will join.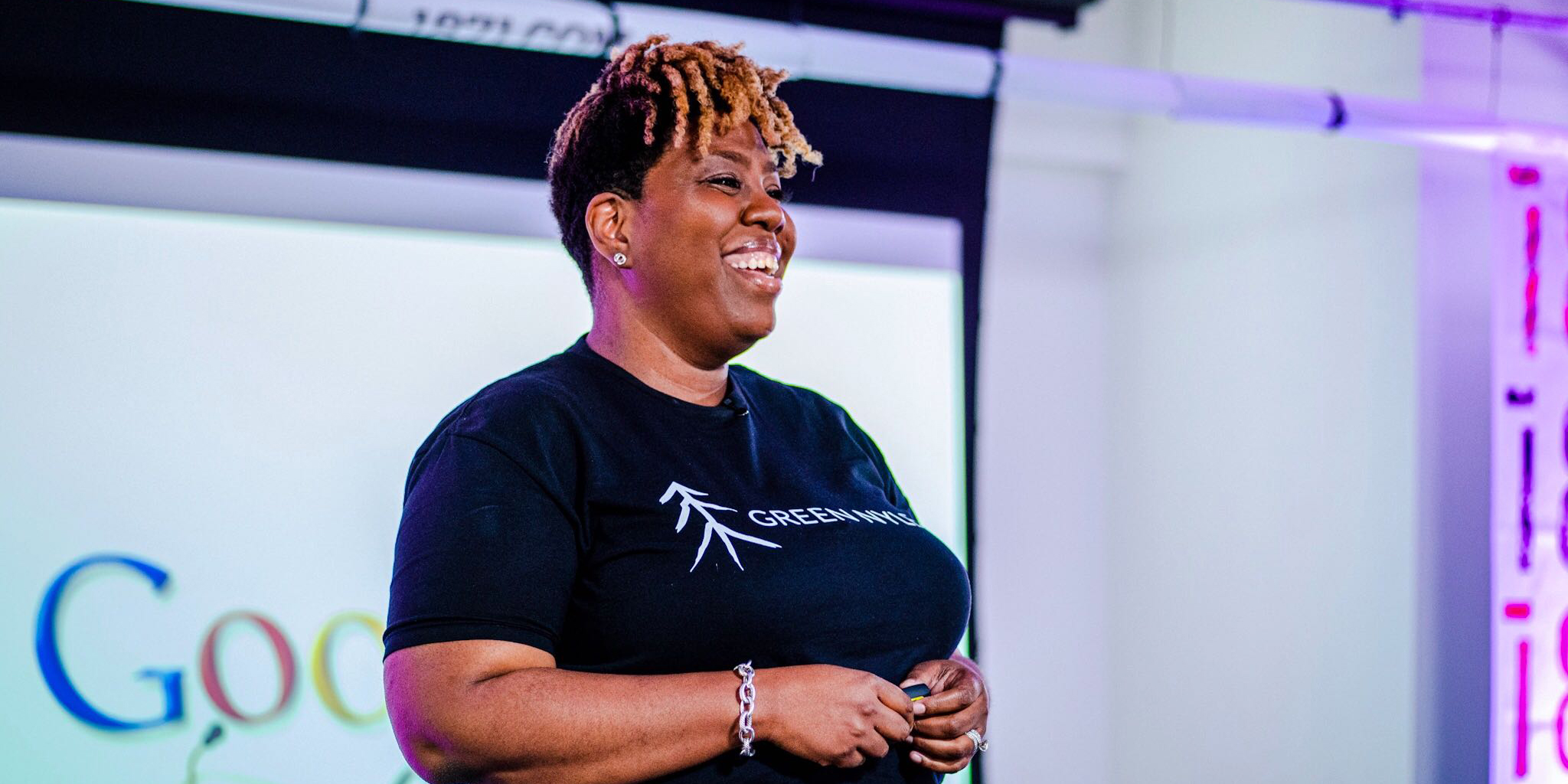 A Cohort 9 WiSTEM company presents at the 1871 WiSTEM demo showcase.
"This is our 10th WiSTEM cohort and the fourth one that I've had the pleasure to oversee," said 1871 CEO Betsy Ziegler. "The female founders of Cohort 10 continue a long legacy of innovation and growth – not only for Chicago's startup ecosystem, but also for women entrepreneurs all over the world. I'm incredibly proud of our thriving WiSTEM community and what our prior cohorts have achieved, and I know that the powerhouse women of Cohort 10 will carry on its tradition of sisterhood, support, and commitment to excellence."
Member companies in WiSTEM Cohort 10 include:
Balodana | Dana Todd & Nisha Katti | Balodana is an online department store where women can find hundreds of unique designs from global designers that are all made-to-measure, precisely to your body.
Cloche Invest | Peyton Pritikin & Ari Carter | Cloche is an online investment platform for millennial women that uses goal based investing to create a new generation of financially independent women.
emBorrow | Kati Deutschle & Michael Anzola | emBorrow is a community built around a technology ecosystem to provide fertility financing, support and education tailored for women and couples.
LawCo | Lauren Glennon | LawCo is a free app/website that instantly connects people in need of legal help to lawyers, on demand and in real-time.
Honest Game | Kim Michelson & Joyce Anderson | Honest Game is a technology solution for high school student-athletes, school counselors and college coaches that delivers transparency via verified academic data to demystify and deliver equal access to academic eligibility.
LeveledPro | Tiffany Griffin & Marvin LaBranche | LeveledPro is a project management tool for homeowners and investors to conveniently track and fund their home renovation projects.
LifeWeb | Ali Briggs & Rachele Louis | LifeWeb is a memorial tool that effortlessly curates a multidimensional celebration of a life lived.
Manifest Ledger | Meenakshi Lakshmanan | Manifest makes 401k transfers seamless.
Ride with Roady | Rebecca Klor & Austin Jenkins | Roady is the calendar for your social life.
Senior Checks & Balances | Jill Dillingham | Concierge home, health & daily money management for seniors.
"We're excited!" said Rebecca Klor, CEO and CoFounder of Roady, a mobile app that is reimagining the way friends get together. "Life is all about experiences, so we built Roady to simplify the way people plan and share those great experiences in real life. We know that the revamped WiSTEM accelerator and Rachael's leadership are exactly what we need right now in our journey. There is also something so special when women support each other, and this group of C-suite ladies is just spectacular!"
Led and facilitated by VP of Founder Experience Rachael Feuerborn of 1871, members of the WiSTEM program gather each week at 1871 to receive business and technical training, problem solve challenges that they're facing, and build powerful networking and mentorship relationships. The program prepares founders for the critical stage of a startup's lifecycle that comes after developing and testing a minimum viable product.
"The WiSTEM bar is higher than it's ever been," said Feuerborn. "I'm extremely proud of how hard our team has worked to continuously improve the impact WISTEM has on the founders' trajectory. Not only did we select 10 amazing startups for this cohort but also developed resources and content for pre-WiSTEM companies in our efforts to continue to be the best place for female founders to build extraordinary businesses."
To date, WiSTEM has graduated 120 companies, created 715 jobs, and raised over 20 million dollars. Diversity and inclusion are vital to 1871's core values; in addition to the WiSTEM program, 1871 has launched a number of initiatives to support diversity, including our Healthy Workplace Trainings with the YWCA and the LatinX Incubator with IHCC.
To learn more about Cohort 10 of WiSTEM, please contact 1871 at press@1871.com or Rachael Feuerborn at rachael@1871.com.
About 1871
1871 is a not-for-profit organization that exists to inspire, equip, and support founders to build great businesses. It is the #1 ranked university-affiliated business incubator in the world, and the home of ~500 high-growth technology startups and ~1,500 members supported by an entire ecosystem focused on accelerating their growth and creating jobs in the Chicagoland area. Located in a 140,000 square-foot space in The Merchandise Mart, 1871 has 350 current mentors available to its members, as well as more than 100 partner corporations, universities, education programs, accelerators, venture funds and other organizations that make its extensive matrix of resources possible. Visit www.1871.com for more information.